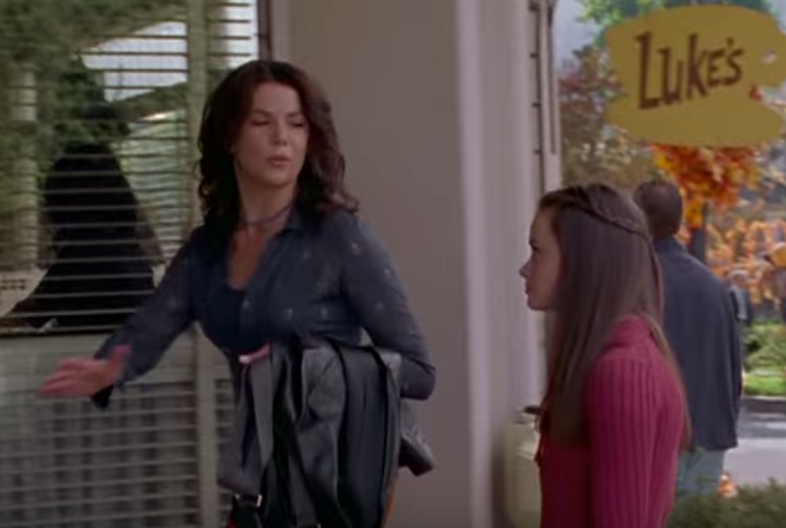 I've always wished I could visit the ever-quirky small town of Stars Hollow that is the setting for Gilmore Girls. No, scratch that. I've always wished I could live there. But I would definitely settle for only getting to visit. And if I did ever get the chance to travel to this small fictional town in Connecticut, here are some places I would absolutely need to go to.
1. Luke's Diner
Obviously, this would be my first stop and quite possibly where I would eat the majority of my meals. I would absolutely need to try the coffee because I hear it's the best in town. My dream order would be the Santa Burger, although I think that was a one-time special. This is clearly the place to go while visiting Stars Hollow. There's great food, interesting characters hang out there, and the service is, well, tolerable.
2. A Town Meeting
If I were living there, I would be a very loyal attendee of the town meeting. If I were just visiting, I'd make sure to stop by for one. This is the best place to really see all of the town's quirky characters interacting with each other. And this would definitely be a great place to find out which events or fundraisers happen to be going on around the town. Hopefully there would even an argument between Luke and Taylor while I'm there!
3. Kim's Antiques
I'm not really into antiques, but I would absolutely need to visit this antique shop. Mrs. Kim would probably talk me into paying way too much money for something I don't need, but hey, that's my souvenir!
4. Al's Pancake World
Honestly, Al's Pancake World doesn't sound like the greatest restaurant out there, but Rory and Lorelai order from there so often that I would have to try it out. I would probably want to do the Chinese food, or maybe even those burgers that Lorelai and Rory order on movie nights.
5. Dragonfly Inn
This is where I would stay during my visit to Stars Hollow. I would be greeted by a grumpy Michel, stay in one of the rooms upstairs, eat Sookie's cooking at some point, and possibly even go on a horseback ride. The library would be my place to wind down in the evenings, most likely while reading He's Just Not That Into You, since that seems to be one of the only books on those shelves.
6. Black & White & Red Movie Theater
Dibs on the Big Red! (That's the name for the couch.) This movie theater has such a homey feel to it, and they allow you to bring your own food. What else could someone want while watching a movie? Oh, and the movie would definitely need to be something Lorelai and Rory would approve of. Maybe The Adventures of Pippi Longstocking?
There are probably a lot of other things I would want to see as well, but these are the places I would definitely not want to miss. If I had enough time I'd also stop by Doose's, Taylor's Olde Fashion Soda Shoppe, the town square, and whatever major event happens to be going on at that time. Hopefully it's one with a lot of junk food and a doggy swami.