1. Arthur John Shawcross was an American serial killer who killed between 1972 and 1990 around Rochester, New York. Shawcross is known to have killed at least 14 people, as well as being a known cannibal and mutilator.
2. Arthur John Shawcross was also known as "The Genesee River Killer" and "The Rochester Strangler" all due to how he would carry out his murders and where he would frequently dump the bodies of his victims.
3. Shawcross was born in Kittery, Maine in 1945, the oldest of four children. There are several different accounts of what his IQ actually was—some records show it as 86 or "below average" while other accounts report him testing slightly above average at 105 and 107. However, Shawcross was born with XYY syndrome.
4. Shawcross has claimed that his mother and an aunt repeatedly molested him as a child and that in junior high he had a sexual relationship with his younger sister as well as a cousin. His mother has denied that there was any sort of abuse in their family. Shawcross, however, was a very troubled child and would often bully other children and act violently at school, even developing a habit of bringing an iron bar with him to classes. He eventually dropped out in 1960.
5. In 1967 he was drafted by the US Army at age 21. He served one tour in Vietnam, but despite never actually serving in combat loved to brag about violent, gruesome atrocities like such as raping and cannibalizing children and "beheading mama-sans and nailing their heads to trees as a warning to the Vietcong." All of these stories would later be proven to be fabricated. After Vietnam, he was stationed in Oklahoma where he remarried (Shawcross was already once divorced and had given up parental rights to a child who he never saw again) and worked as an armorer.
6. After his release and discharge from the army, Shawcross and his second wife would move to Clayton, New York where Shawcross would terrorize the surrounding counties until his final arrest.
7. His second marriage quickly ended in divorce, after which Shawcross became a frequent arsonist. He set fires to a local paper mill and the factory where he worked before being arrested and sentenced to five years in prison. Shawcross claims while in prison he was raped and after extracting revenge on his attackers, he was transferred to another prison to serve out his sentence. After his involvement in protecting a guard during a prison riot, he was granted an early release in October of 1971.
8. In the Spring of 1972, 10-year-old Jack Owen Blake disappeared after going out to play near the Cloverdale apartments where Shawcross lived. Shawcross had gone fishing with the boy a few days earlier but denied knowing where he was. When Jack's body was eventually found (after Shawcross's arrest months later) he had been suffocated, mutilated, and molested. Shawcross would later admit to luring the boy into the woods, forcing him to strip naked and run before murdering him and consuming his heart and genitals.
9. Months after Jack's murder, 8-year-old Karen Ann Hill disappeared while on a Labor Day vacation with her mother. Her body was found under a bridge near the Black River and she had been raped, mutilated and strangled. After reports surfaced detailing that Shawcross had been seen with Karen before she disappeared and he later was seen eating ice cream cones on the bridge where the body was found, Shawcross was brought in for questioning.
10. After being arrested for the both children's murder, Shawcross confessed and agreed to reveal the location of Jack's body which was still missing in order to have his charges dropped from homicide to manslaughter. All other charges were dropped and he was sentenced to a 25-years in prison.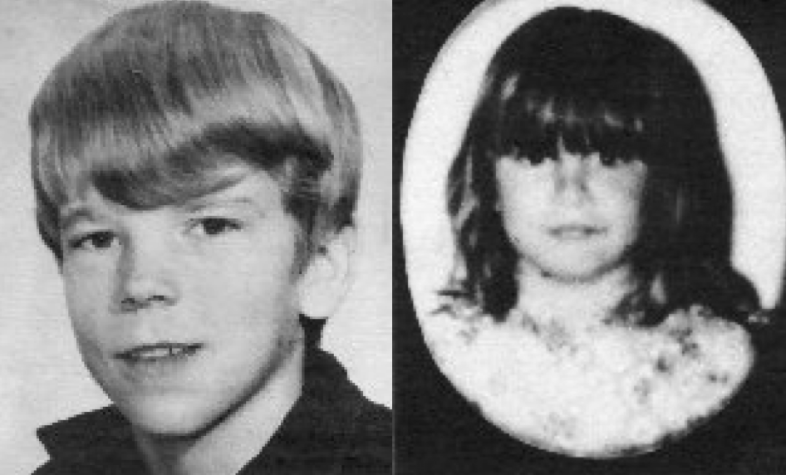 11. Shawcross had served 12 years, roughly half of his sentence when inexperienced staff and social workers made the call to grant him parole stating he was "no longer dangerous" despite numerous psychiatrists warning that he was a schizoid psychopath. His parole officer would later be quoted about his release saying, "At the risk of being melodramatic, the writer considers this man to be possibly the most dangerous individual to be released to this community for many years."
12. Initially, upon his release, Shawcross moved to Binghamton, New York, then relocated to Delhi, New York to be with a woman named Rose who would eventually become his third wife. He had trouble relocating and settling into work as people were aware of his past and would protest his presence in their communities. Eventually, Shawcross's parole officer settled them in Rochester without properly notifying authorities. His apartment, 241 Alexander Street, is still there today.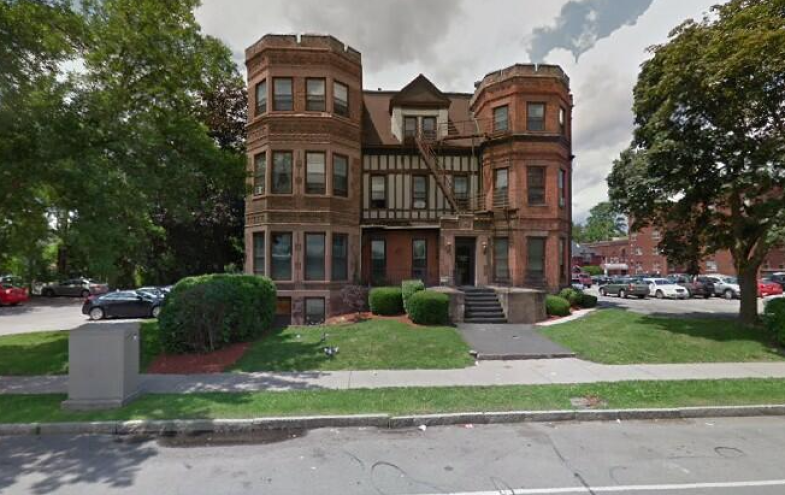 13. Shawcross began developing a habit of looking for prostitutes and would use his girlfriend (who he was having an affair with) Clara's car to go to Lake Avenue near the Genesee River which was an industrial area well known for cheap prostitutes and drug dealers. Shawcross would find his first victim, 27-year-old Dorothy "Dotsie" Blackburn around this area. According to Shawcross, Dotsie bit his genitals drawing blood and began to call him names, which enraged him. He began biting her groin in retaliation before strangling her to death. He dumped her body into the Salmon River, one of his favorite fishing spots.
14. Following Dotsie's murder, Shawcross became a Lake Avenue regular and was known to the prostitutes by the name of Mitch. He wouldn't kill again for several months, but after being laid off from his job went into a rage and picked up Anna Steffen. When he was unable to get an erection, Anna began to make fun of him. Shawcross began to beat her and as she tried to get away through the Genesee River, he drowned her and let her body float downstream.
15. Shawcross's third victim of the 20-month spree was 59-year-old former waitress, Dorothy Keeler, with whom Shawcross had struck up a friendship. The day of her death, October 21, 1989, Dorothy and Shawcross had spent the day fishing and having sex before getting into an argument about Shawcross's various affairs and how he'd been stealing money. Angry that she was going to reveal his affairs to both Clara and Rose, Shawcross grabbed a log and beat her on the side of the head. He hid the body and left but told police that he later returned and threw her skull into the river.
16. His next three victims, 25-year-old Patricia Ives, 32-year-old Frances Brown, and 22-year-old Maria Welch, were all prostitutes Shawcross picked up and murdered while having sex with them. Shawcross's story for all three was that he saw them trying to steal from him, became angry, and killed them. He hid Patricia's body under scraps of construction material, Frances's down a nearby embankment and dumped Maria into roadside bushes.
17. After Frances Brown's body was found the media began to catch wind of the killing happening in the area. Nicknames like "The Genesee River Killer", "The Monster of the Rivers", and "The Rochester Strangler" began popping up. Some people speculated that Seattle's Green River killer had merely moved locations and was now terrorizing Rochester.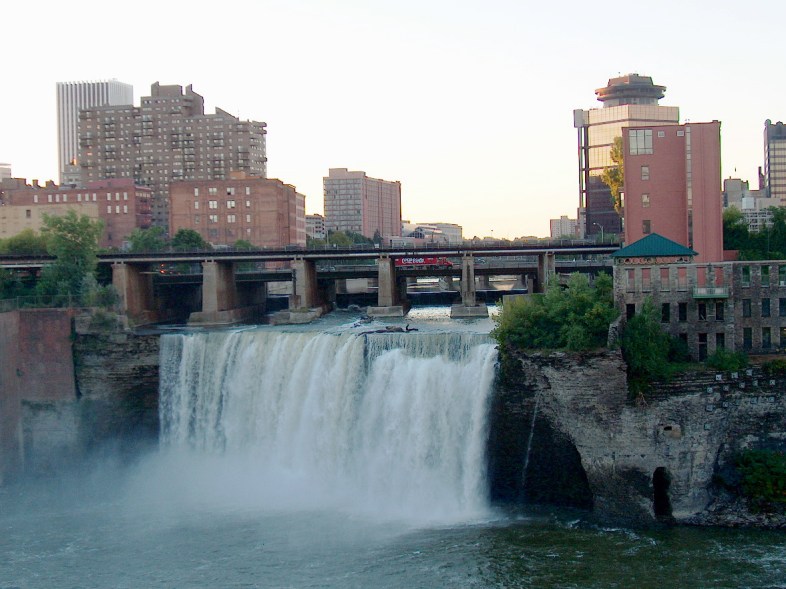 18. 30-year-old June Stotts was the first of Shawcross's victims where he dove back into his love of cannibalism and mutilation. After suffocating June, a family friend of his and Rose's, Shawcross cut her open with his knife to remove her organs and speed up the decomposition process. Shawcross also removed her genitals and consumed them as well as the removed organs. Her boyfriend waited 3 weeks to report her missing.
19. Elizabeth Gibson was merely waiting in Shawcross's car to keep warm while Shawcross was getting a cup of coffee at a nearby diner. Shawcross again claimed that after engaging in mutual oral sex Elizabeth tried to steal his wallet. He also said that while strangling her she struggled so hard she broke a gearshift in his car. She was the only victim where he went to Wayne County to dispose of the body because he could sense that police were catching up to him and wanted to throw them off the trail.
20. Both Darlene Trippi and June Cicero were prostitutes that Shawcross picked up, strangled, and disposed of in December of 1989. He murdered Darlene after she made fun of him for failing to get an erection and hid her body in the woods. After throwing June's body off a bridge by the Salmon River, Shawcross returned two days later and sawed of her genitals and ate them.
21. His final victim was Felicia Stephens, another 19-year-old prostitute. Shawcross claimed he couldn't recall any details of the murder other than he did it and disposed of her body near the last two. Felicia went missing December 26, 1989, and a few days later on the 31st, a pair of hikers found some jeans with her ID in the pocket. An aerial search commenced and her body was found on January 3rd.
22. During the aerial search for Felicia Stephens' body, the helicopter made out the shape of a corpse under the ice as well as a car cruising the area. Shawcross had returned to visit Jean Cicero's body. The helicopter followed his car and tracked the license place number, leading back to Shawcross. After a photo of Shawcross was confirmed to be "Mitch" and police threatened to implicate Clara in the murders (Shawcross had gifted her a piece of jewelry from one of the victims), he confessed to killing the women detailing the reasons why he was "forced" to do it.
23. In November 1990, Shawcross went to trial for the 10 murders that had occurred in Monroe County. His defense team attempted to plead not guilty by reason of insanity citing his turbulent upbringing, PTSD from Vietnam, as well as claiming he had a genetic disorder and a cyst on his brain. However, he was declared sane and fit to stand trial and was subsequently found guilty and sentenced to life in prison with no possibility of parole. A few months later, Shawcross was taken to Wayne County to be tried for Elizabeth Gibson's murder. He and his team did not try to plea insanity and received an eleventh life sentence.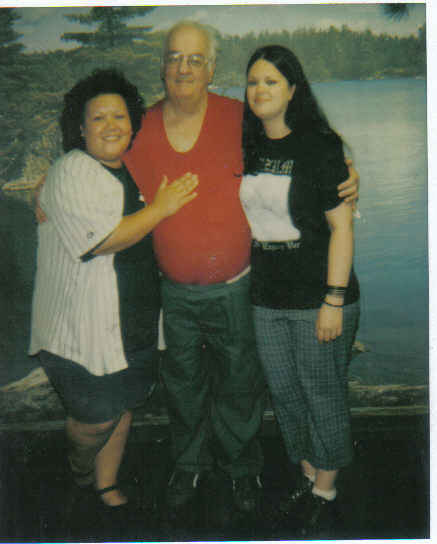 24. At least for a time, Shawcross believed that the spirit of a thirteenth-century cannibal "Ariemes" possessed his body and drove him to rape, murder, and cannibalism. He agreed to be interviewed for a 2003 documentary about cannibalism where he bragged about slicing out and eating the genitalia of three victims but refused to discuss the eating the genitals of his first victim, Jack Blake in 1972.
25. Shawcross married his longtime sweetheart Clara in 1997 while behind bars.
26. Shawcross is in part responsible for the 2001 ban of prisoners being able to sell artwork they create while incarcerated. The "Corrections on Canvas" show had been staged for 35 years where inmates bought their own art supplies but were allowed to keep half the proceeds from their sales, with the other half going to the state Crime Victims Board. There was an immense criticism of Shawcross being allowed to participate—he'd previously served 9 months of a 2-year solitary sentence for giving art to outside individuals to sell on eBay, which is not allowed. After the criticism, the Department of Correctional Services banned the "Corrections on Canvas" in 2002.
A portrait of the late Princess Diana was among 10 sketches and paintings by him that sold for as much as $540 a piece.
27. On November 10th, 2008 Shawcross complained to officers about a pain in his leg. He was taken to the Albany Medical Center where he went into cardiac arrest and died that night. He was cremated.