I love sushi. I have it at least once a week. I used to go to an all-you-can-eat sushi restaurant and they nicknamed me "Stacks," because I'd leave the place with stacks of plates on my table. Enjoy these bite-sized, wondrous rolls of rice and fish.

1. This tempura roll
2. SHRIMP TEMPURA ROLL
3. Tuna roll with glazed shrimp?!
4. GOOD OLD TUNA ROLL
5. Spicy Salmon Roll
6. Salmon VOLCANO-IN-YOUR-MOUTH Roll
7. Eel!
8. UNAGI!
9. Avocado Nigiri?!
10. BLACK DRAGON ROLL?!?!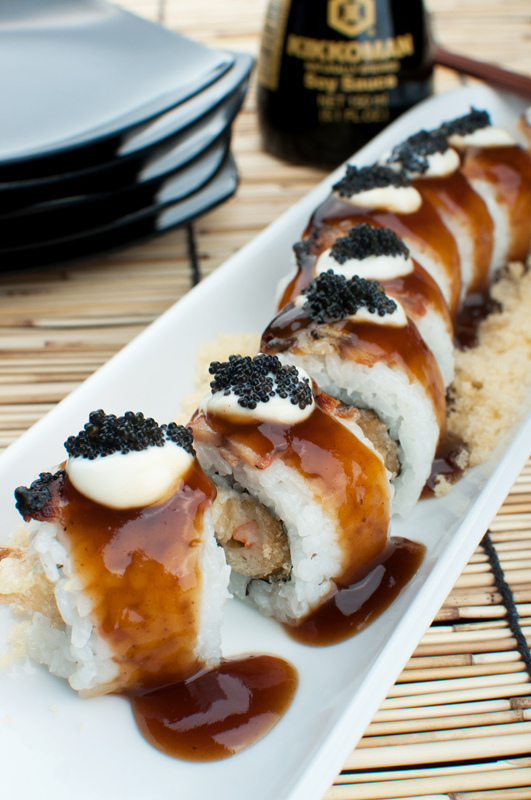 11. Salmon Cheese Roll? I'll take it.
12. FANCY FANCY SCALLOP ROLL
13. SALMON, SALMON EVERYTHING!
14. HEEAAVEEEEN
15. SOFT SHELL CRAB, HOLY MOLY.
16. This lil bub