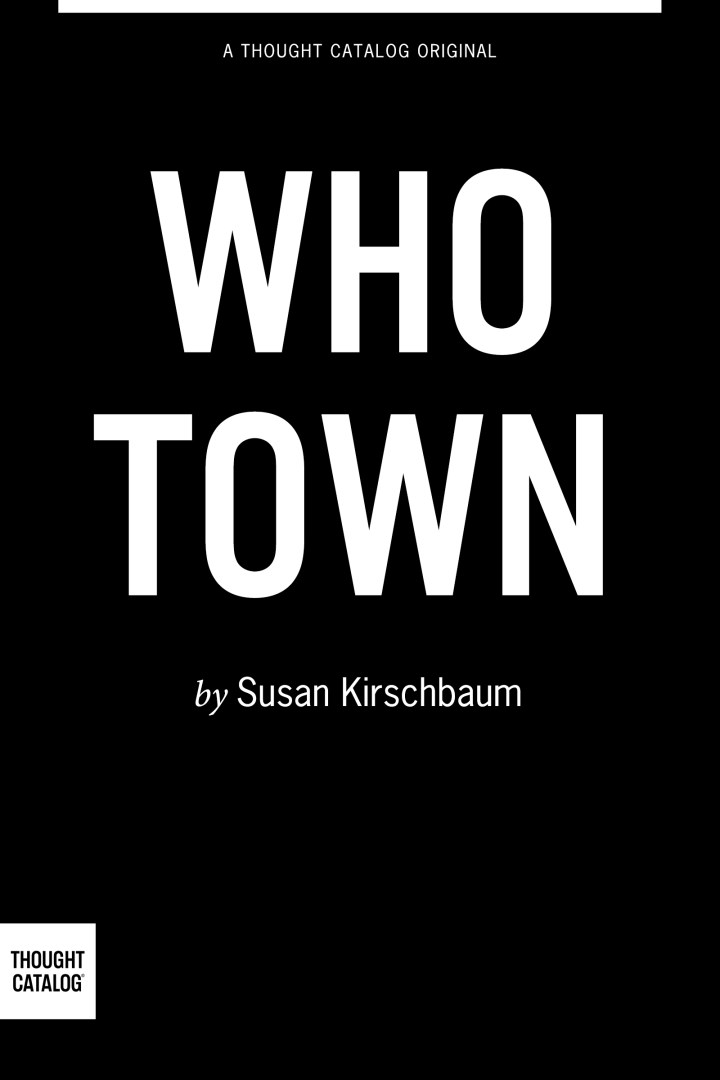 In Susan Kirschbaum's debut satirical novel, Who Town, Sarah, Rick, Roxy, and Lola–specifically one trend reporter and a few 'it kids'–form a dysfunctional downtown family in NYC. How they play the media and how the media plays them results in their public images differing vastly from their personal realities.
About Thought Catalog Books
Thought Catalog introduces long reads and digital books for your tablet, eReader or mobile device. All titles are available through Amazon, Apple, and Barnes & Noble. New titles are released biweekly. Questions? Email hello@thoughtcatalog.com.
Retail inquiries: publisher@thoughtcatalog.com