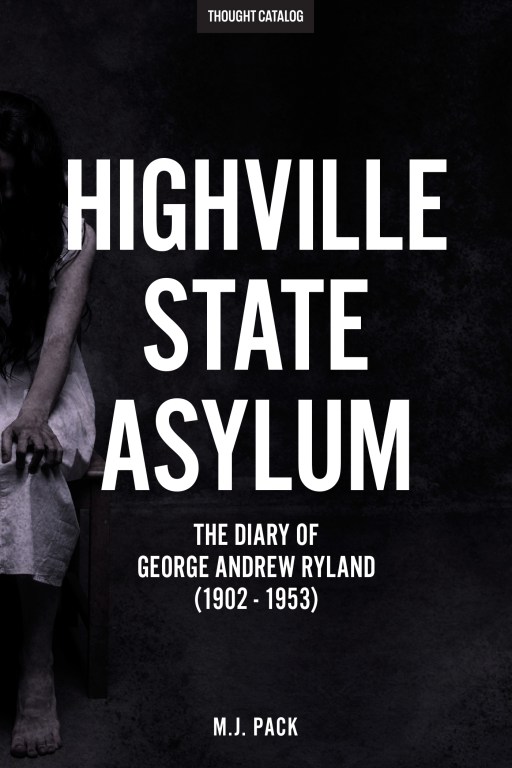 Highville State Asylum
The Diary of George Andrew Ryland (1902-1953)
In 1902, George Andrew Ryland was hired as a janitor at Highville State Asylum For The Incurable Insane. He intended to keep his head down and work hard, but one particular patient had other plans. Follow along as his grandson combs through 50 years worth of Ryland's handwritten logs, chronicling his torment at the hands of a beautiful woman with long dark hair and terrible, sinister requests.
About Thought Catalog Books
Thought Catalog introduces long reads and digital books for your tablet, eReader or mobile device. All titles are available through Amazon, Apple, and Barnes & Noble. New titles are released biweekly. Questions? Email hello@thoughtcatalog.com.
Retail inquiries: publisher@thoughtcatalog.com