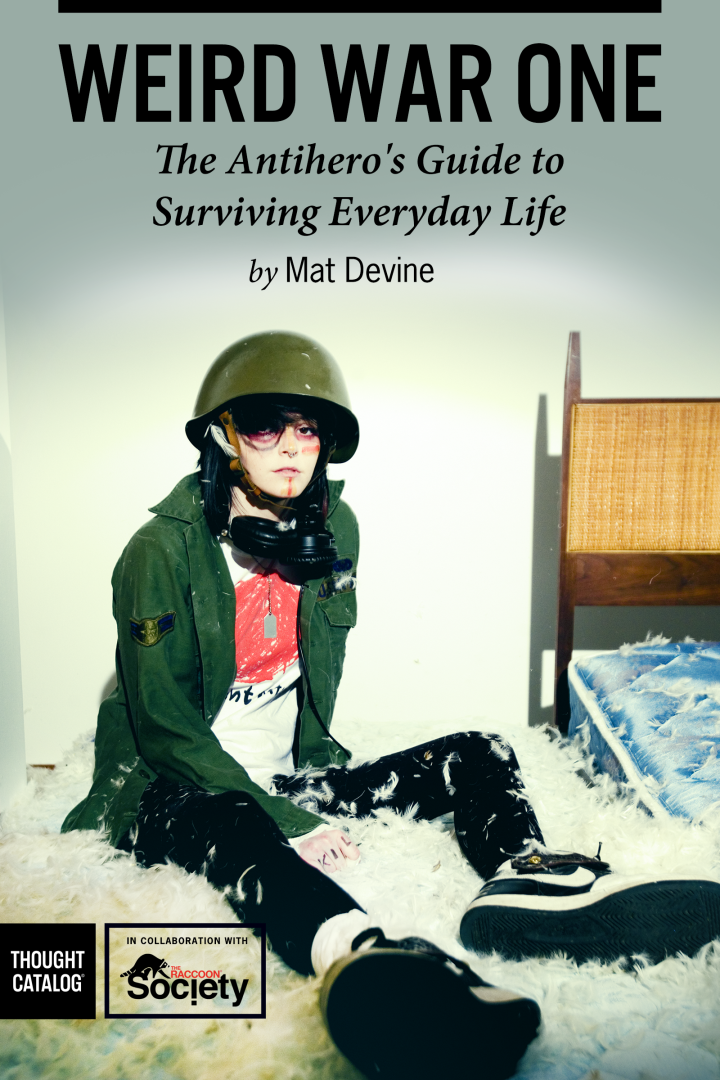 Weird War One
The Antihero's Guide to Surviving Everyday Life
Mat Devine, lead singer of the band Kill Hannah, inadvertently began his own popular advice column after Fuse TV asked him to blog about his life on tour. Mat's humorous and touching column, "The Raccoon Society," gained traction as his fans sought advice on serious issues from alcoholism to bullying and self-mutilation, while also touching upon lighter subjects like dealing with siblings, fashion, and going to prom. After seeing the volume of wide-ranging questions flooding his inbox, Mat realized that the blog was no longer just an outlet for his road memoirs, but a unique and thriving community of music fans worldwide, who trusted him and the other readers enough to discuss some of the most intimate problems they faced. Weird War One is a book for the outsiders who wear their hearts on their sleeves. It's a true reminder that you are not alone. And it's packed with valuable insight and advice from special guests Amanda Palmer, Mikey Way from My Chemical Romance, and Tomo Milicevic from 30 Seconds to Mars. For Kill Hannah fans, it's also a rare chance to spend some time with Devine–and to glimpse never-before-seen photos of his very awkward teenage years.
About Thought Catalog Books
Thought Catalog introduces long reads and digital books for your tablet, eReader or mobile device. All titles are available through Amazon, Apple, and Barnes & Noble. New titles are released biweekly. Questions? Email hello@thoughtcatalog.com.
Retail inquiries: publisher@thoughtcatalog.com