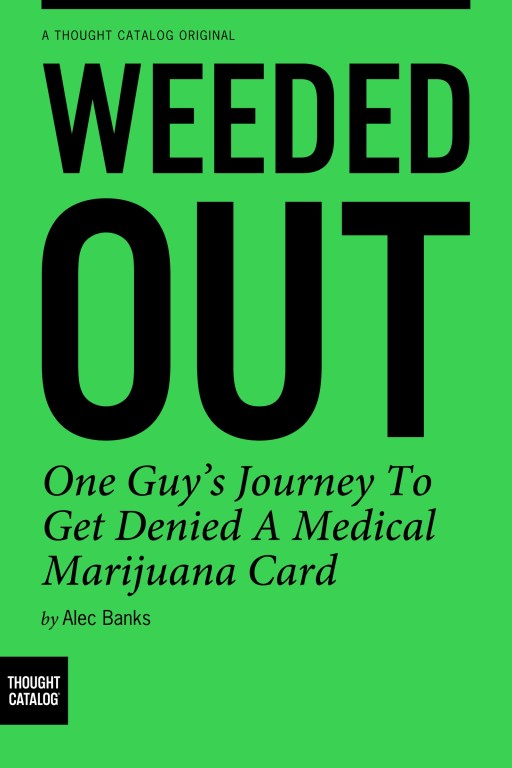 Weeded Out
One Guy's Journey To Get Denied A Medical Marijuana Card
Journalist and writer Alec Banks spends a month trying to get DENIED a medical marijuana card in California. Hilarity ensues as various doctors basically refuse not to prescribe this perfectly healthy young man a prescription to the green.
About Thought Catalog Books
Thought Catalog introduces long reads and digital books for your tablet, eReader or mobile device. All titles are available through Amazon, Apple, and Barnes & Noble. New titles are released biweekly. Questions? Email hello@thoughtcatalog.com.
Retail inquiries: publisher@thoughtcatalog.com