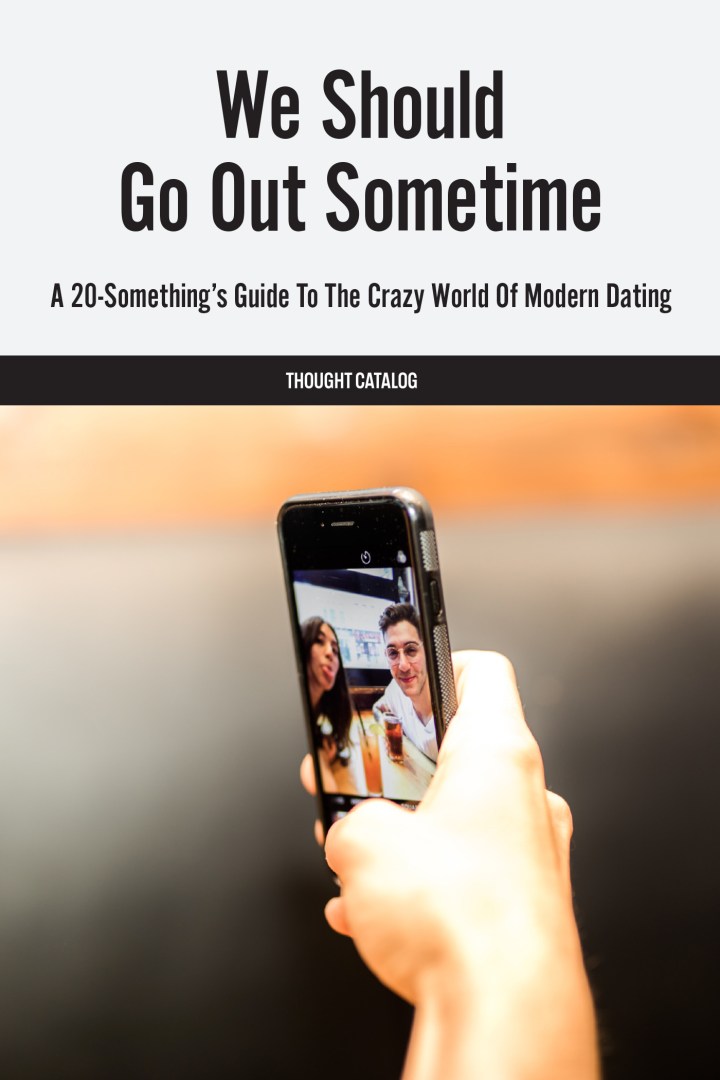 We Should Go Out Sometime
A 20-Something's Guide To The Crazy World Of Modern Dating
Benching, ghosting, haunting, and more. It's no surprise that in the 21st century, dating makes us all a little crazy. If you're looking for answers with what's up with your love life, they're in this book, whether you're just talking, hooking up, or not even sure what your status is. The journey of dating in the modern world is definitely a wild one, but it's not one you have to go at alone. No matter how single you might think you are.
About Thought Catalog Books
Thought Catalog introduces long reads and digital books for your tablet, eReader or mobile device. All titles are available through Amazon, Apple, and Barnes & Noble. New titles are released biweekly. Questions? Email hello@thoughtcatalog.com.
Retail inquiries: publisher@thoughtcatalog.com