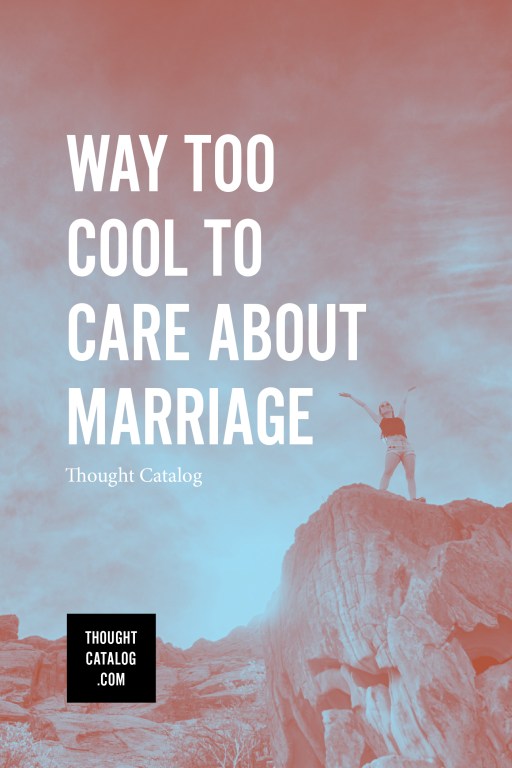 Way Too Cool To Care About Marriage
Marriage seems like a great idea. Maybe. One day. Down the line. Weddings are fun. You get that. But marriage definitely isn't EVERYTHING. You've got way more important things to focus on than finding the exact right life partner (if they even exist) so you can walk down an aisle and pledge fidelity forever. If you're tired of all the emphasis society places on marriage, even in this modern day, this is the book for you.
About Thought Catalog Books
Thought Catalog introduces long reads and digital books for your tablet, eReader or mobile device. All titles are available through Amazon, Apple, and Barnes & Noble. New titles are released biweekly. Questions? Email hello@thoughtcatalog.com.
Retail inquiries: publisher@thoughtcatalog.com