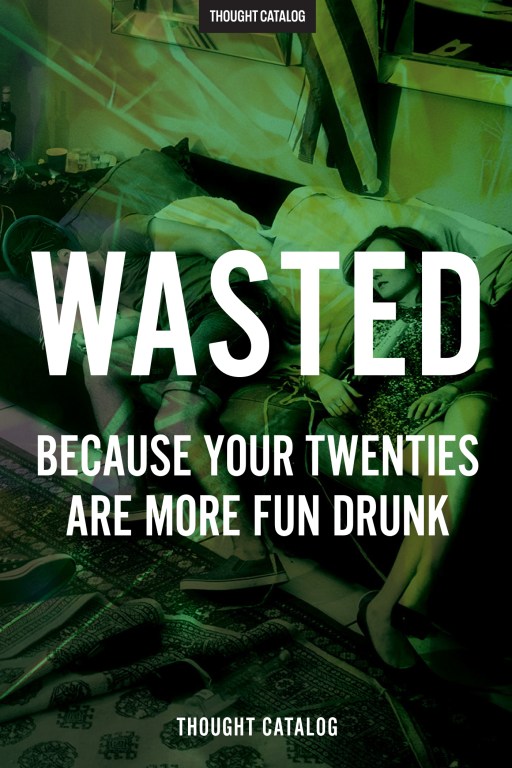 Wasted
Because Your Twenties Are More Fun Drunk
Wasted, smashed, tipsy, three-sheets-to-the-wind, gone. Whatever you want to call it there's something to be said for the magical little moment when your BAC goes from zero to .08. While booze may not always be the nicest the next day, at the time it's the best friend you always wanted. So here's to you, alcohol. Thank you for letting us forget things we never should have done in the first place. Cheers.
About Thought Catalog Books
Thought Catalog introduces long reads and digital books for your tablet, eReader or mobile device. All titles are available through Amazon, Apple, and Barnes & Noble. New titles are released biweekly. Questions? Email hello@thoughtcatalog.com.
Retail inquiries: publisher@thoughtcatalog.com