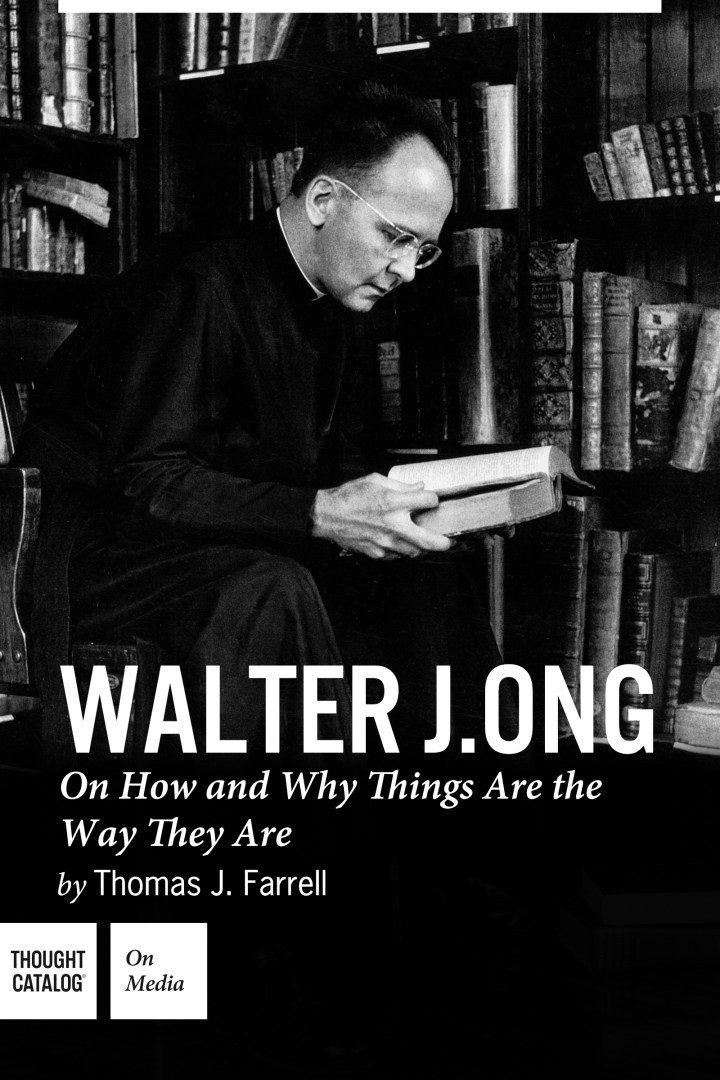 Walter J. Ong
On How and Why Things Are the Way They Are
American cultural historian and theorist Walter J. Ong, S.J. (1912-2003), formulated a sweeping thesis about the technologizing of the word in Western cultural history. As a result, he can be described as a technophile. In Walter J. Ong on How and Why Things Are the Way They Are, Thomas J. Farrell briefly sketches Ong's life and scholarly career, and explains how his thought developed from the 1950s onward. Farrell discusses the political, social, and intellectual ferment in American culture in the 1960s, highlighting Ong's contributions to the intellectual ferment of the times. Despite the conservative backlash to the ferment of the 1960s that has dominated American culture down to the present time, Ong continued to work out dimensions of his sweeping thesis in major books and articles in the subsequent decades, as Farrell notes.
About Thought Catalog Books
Thought Catalog introduces long reads and digital books for your tablet, eReader or mobile device. All titles are available through Amazon, Apple, and Barnes & Noble. New titles are released biweekly. Questions? Email hello@thoughtcatalog.com.
Retail inquiries: publisher@thoughtcatalog.com