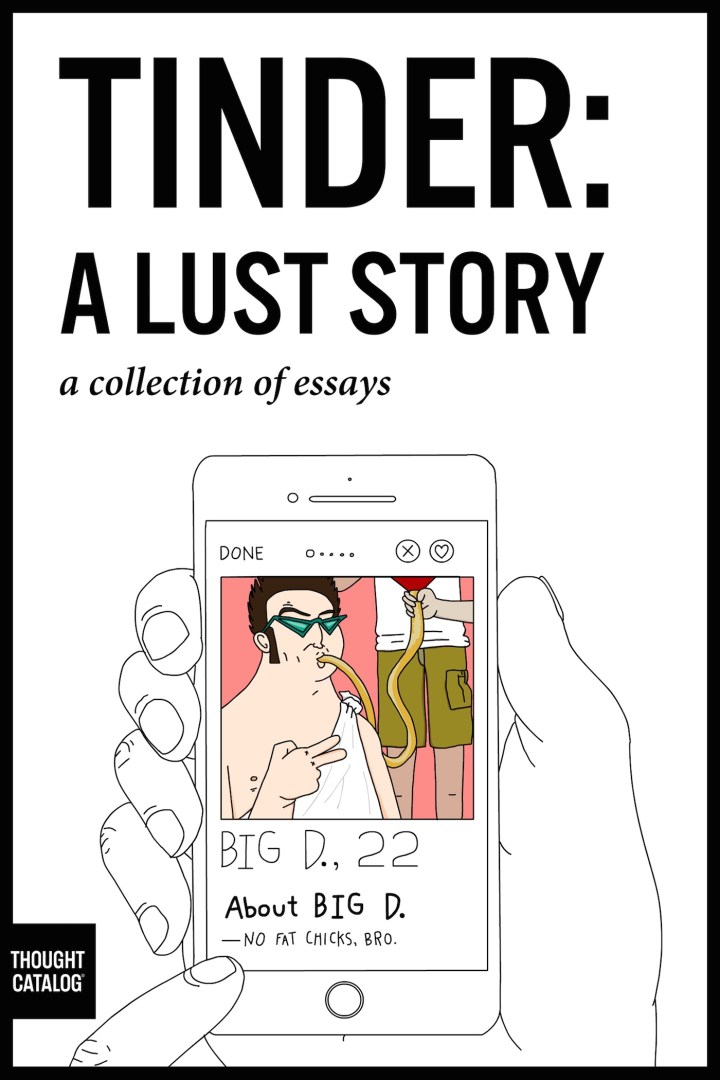 We're all about that swipe life. In the fall of 2012, Sean Rad and Justin Mateen gave iPhone users the magical power to scan their surroundings for potential lust interests with the swipe of their finger. Potentially inspired by Beyonce's instructions, to the left removes the face from your screen, and to the right keeps them. The magical Tinder gave users the power of selection. It not only allowed but encouraged connections that might have otherwise never been made. This digital mixing bowl has inspired many-a-stories in our readers. In Tinder: A Lust Story, we give reactive murmurs a microphone and explore the ways in which Tinder has effected our lives, whether we like it, or not.
About Thought Catalog Books
Thought Catalog introduces long reads and digital books for your tablet, eReader or mobile device. All titles are available through Amazon, Apple, and Barnes & Noble. New titles are released biweekly. Questions? Email hello@thoughtcatalog.com.
Retail inquiries: publisher@thoughtcatalog.com