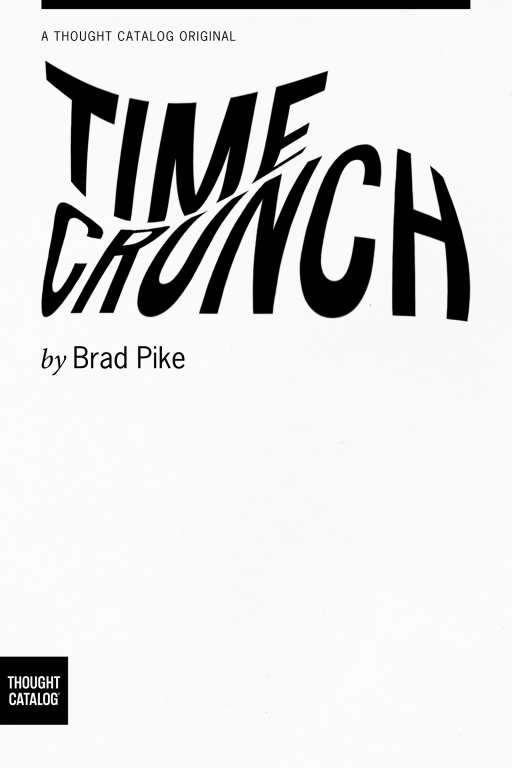 As the universe nears its end, the fabric of reality collapses into temporal mush, and dinosaurs, robots, and historical figures spontaneously appear across the planet. Meanwhile, David, a college dropout, is inundated with time displaced versions of his ex-girlfriend who keeps appearing at his house. How do you move on when you're stuck in the past?
About Thought Catalog Books
Thought Catalog introduces long reads and digital books for your tablet, eReader or mobile device. All titles are available through Amazon, Apple, and Barnes & Noble. New titles are released biweekly. Questions? Email hello@thoughtcatalog.com.
Retail inquiries: publisher@thoughtcatalog.com