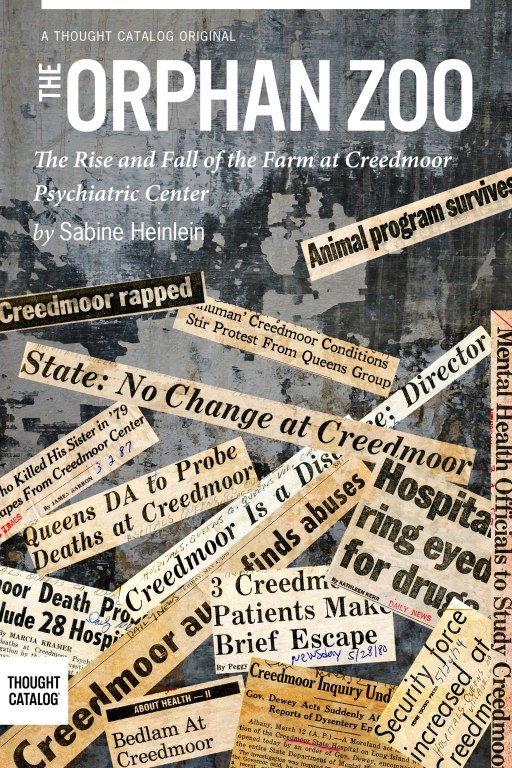 The Orphan Zoo: The Rise and Fall of The Farm at Creedmoor Psychiatric Center
Sabine Heinlein spent almost a year reporting at "The Farm," a program for mental patients at the notorious Creedmoor Psychiatric Center in Queens. Originally designed to teach its "members" confidence and skills by caring for animals and plants, the Farm had long become a dysfunctional hoarder's den. The patients sat idly on chairs in a grimy dayroom filled with the therapist's "collectibles" and garbage. The room was crawling with roaches, and a neglected bunny lived in its own feces and urine under the couches. The farmland had been fallow for years, and at dawn drug dealers gathered around the nearby picnic tables. Heinlein interviewed the members of the Farm until the program finally collapsed in the summer of 2013. Augmented with audio snippets, photos and historic newspaper articles, The Orphan Zoo chronicles the repercussions of deinstitutionalization, the administration's decades-long lack of constructive involvement and the tragic fall of a once-promising program.
About Thought Catalog Books
Thought Catalog introduces long reads and digital books for your tablet, eReader or mobile device. All titles are available through Amazon, Apple, and Barnes & Noble. New titles are released biweekly. Questions? Email hello@thoughtcatalog.com.
Retail inquiries: publisher@thoughtcatalog.com