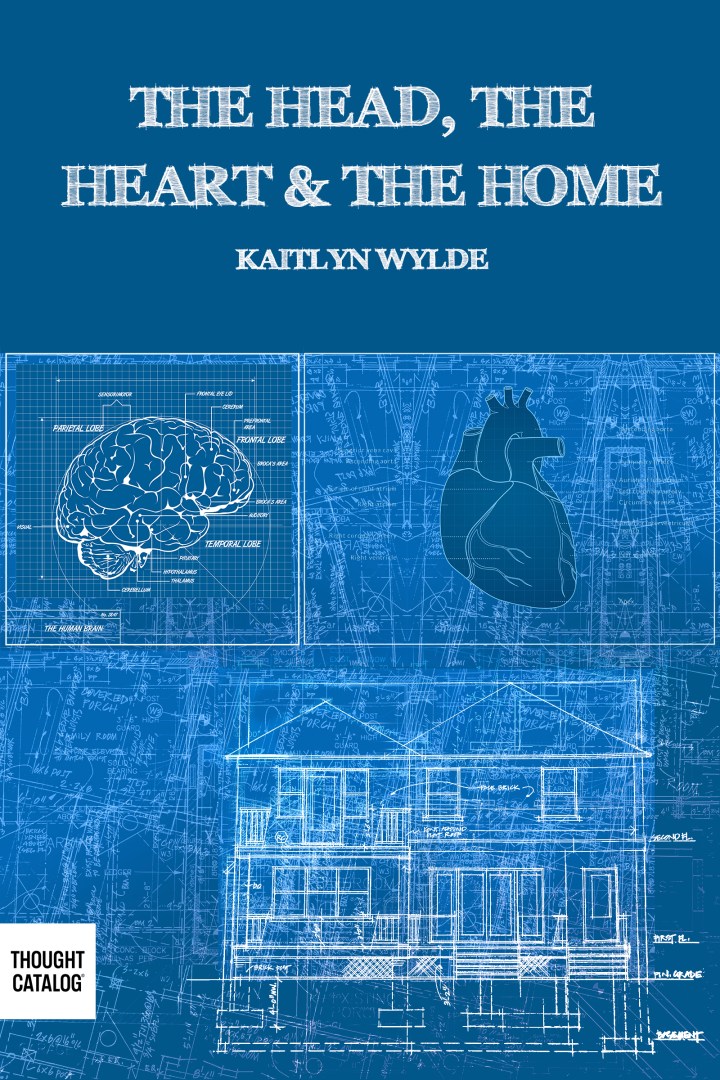 The Head, the Heart & the Home
In awe of her DNA, at war with her anxiety and at odds with her heartstrings, author Kaitlyn Wylde is never at a loss for words. In her new collection, The Head The Heart & The Home, she gives her readers orchestra seats to a timeless drama of love and intimacy, and struggling with the absence of them. Under the white-knuckled grip of anxiety, the chainmail blanket of despair and the windless knock of heartache, Wylde thrives as a storyteller.
Together, these seventeen pieces map out the root of a voice. And while this collection, like most by Wylde, is extremely personal, readers will have no trouble finding glimpses of themselves around every corner. In fact, it's inescapable.
About Thought Catalog Books
Thought Catalog introduces long reads and digital books for your tablet, eReader or mobile device. All titles are available through Amazon, Apple, and Barnes & Noble. New titles are released biweekly. Questions? Email hello@thoughtcatalog.com.
Retail inquiries: publisher@thoughtcatalog.com