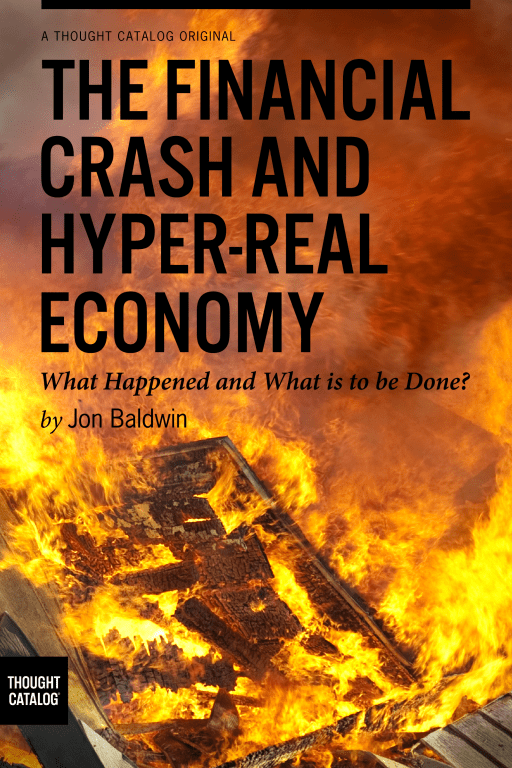 The Financial Crash and Hyper-Real Economy
The world's leading economies are in crisis and the harsh repercussions of the financial crash of 2008 are still being felt. Economic inequality has reached extremes not seen for a century. What is to be done? Using the work of Jean Baudrillard, it appears that traditional political possibilities of change such as the role of democracy, the state and the citizen, and alternative politics such as Occupy, protest, activism, and variants of Marxism have become ineffectual and compromised within the new form of neoliberalism. Instead, Baudrillard offers three strategies to challenge capital: exacerbation of the contradictions of capital, singular interruptions to capital, and utter indifference and non-collaboration with capital. Often counterintuitive, such strategies may yet offer resources to strengthen contemporary forms of emancipatory politics.
About Thought Catalog Books
Thought Catalog introduces long reads and digital books for your tablet, eReader or mobile device. All titles are available through Amazon, Apple, and Barnes & Noble. New titles are released biweekly. Questions? Email hello@thoughtcatalog.com.
Retail inquiries: publisher@thoughtcatalog.com