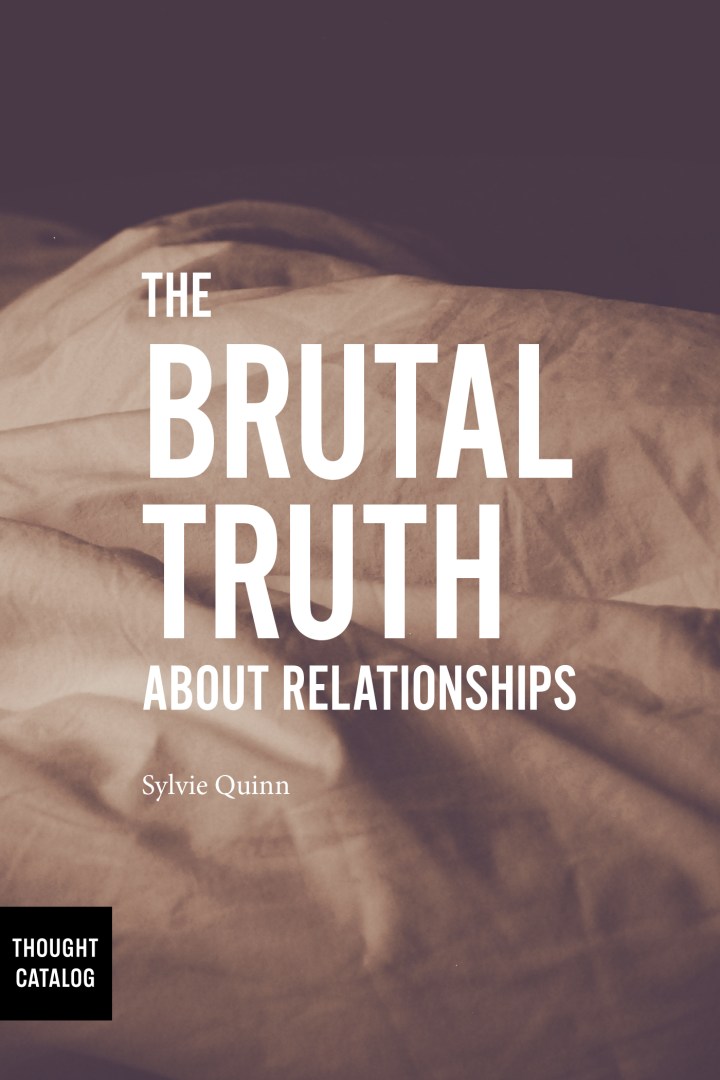 The Brutal Truth About Relationships
Relationships are incredibly rewarding, but the truth is that they require a lot of hard work. If you want lasting love, you absolutely have to put some effort in. This book, which explores the more practical aspects of building a life with the person you love, will resonate with couples ready to embrace honesty in the name of strengthening their bond and anyone else committed to understanding intimacy for what it really is.
About Thought Catalog Books
Thought Catalog introduces long reads and digital books for your tablet, eReader or mobile device. All titles are available through Amazon, Apple, and Barnes & Noble. New titles are released biweekly. Questions? Email hello@thoughtcatalog.com.
Retail inquiries: publisher@thoughtcatalog.com