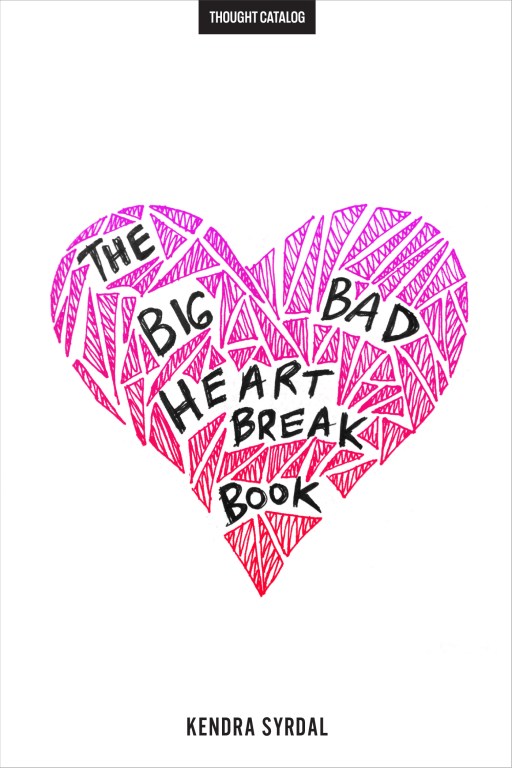 The Big Bad Heartbreak Book
This is not a breakup book about finding yourself. This is not a breakup book about saying thank you to the person who hurt you. This is not a breakup book about the beautiful things we learn from big, bad, terrible heartbreak.
This is a breakup book about everything else. The dark parts, the staying up until sunrise crying parts, the can't eat can't sleep can't imagine moving on parts. This is a breakup book for the parts that we hate talking about, but cannot help but feel so deeply.
In the years after her own biggest breakup, Kendra Syrdal walks you through the messiest, most uncomfortable parts of experiencing that big, bad, terrible thing called heartbreak. Shockingly honest and deeply unapologetic, Syrdal's incredibly personal story is sure to find a home in those still hurting and those who will recognize the importance of acknowledging their pain. Through personal essays, saved emails, and never published blogs and letters, Kendra takes you on a journey of heartbreak, infidelity, forgiveness, and ultimately choosing to be okay.
About Thought Catalog Books
Thought Catalog introduces long reads and digital books for your tablet, eReader or mobile device. All titles are available through Amazon, Apple, and Barnes & Noble. New titles are released biweekly. Questions? Email hello@thoughtcatalog.com.
Retail inquiries: publisher@thoughtcatalog.com