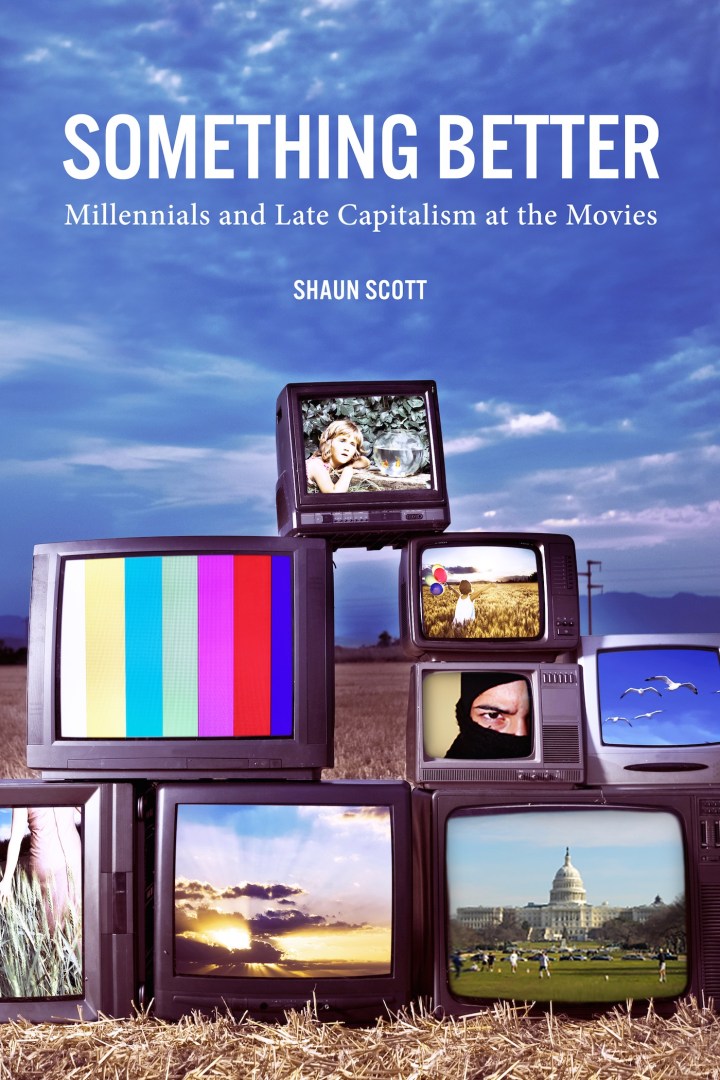 Something Better
Millennials and Late Capitalism at the Movies
From columnist and cultural critic Shaun Scott comes a kaleidoscopic look at the Millennials and their unique relationship to the movies. Many writers claim to be "a voice of a generation." Scott assumes that mantle with pride in this pithy take on the moral and political significance of movies we mistook for mindless entertainment. In his debut book, the 30-year-old author reveals why cinema's greatest contribution to popular culture is that it inspires us to imagine a better world than the breaking one his generation inherited.
Drawing on a deep well of historical knowledge, Scott tells emotional truths about American society that many would prefer not to hear. And he employs an engaging, turntable-like approach to film theory and philosophy on the way to making fresh points in unexpected ways with blinding candor. At times argumentative, frequently funny, and relentlessly reflective, "Something Better: Millennials and Late Capitalism at the Movies" introduces inquisitive readers to a public intellectual on a mission. Indispensable reading for anyone searching for a deeper look at American pop culture.
About Thought Catalog Books
Thought Catalog introduces long reads and digital books for your tablet, eReader or mobile device. All titles are available through Amazon, Apple, and Barnes & Noble. New titles are released biweekly. Questions? Email hello@thoughtcatalog.com.
Retail inquiries: publisher@thoughtcatalog.com