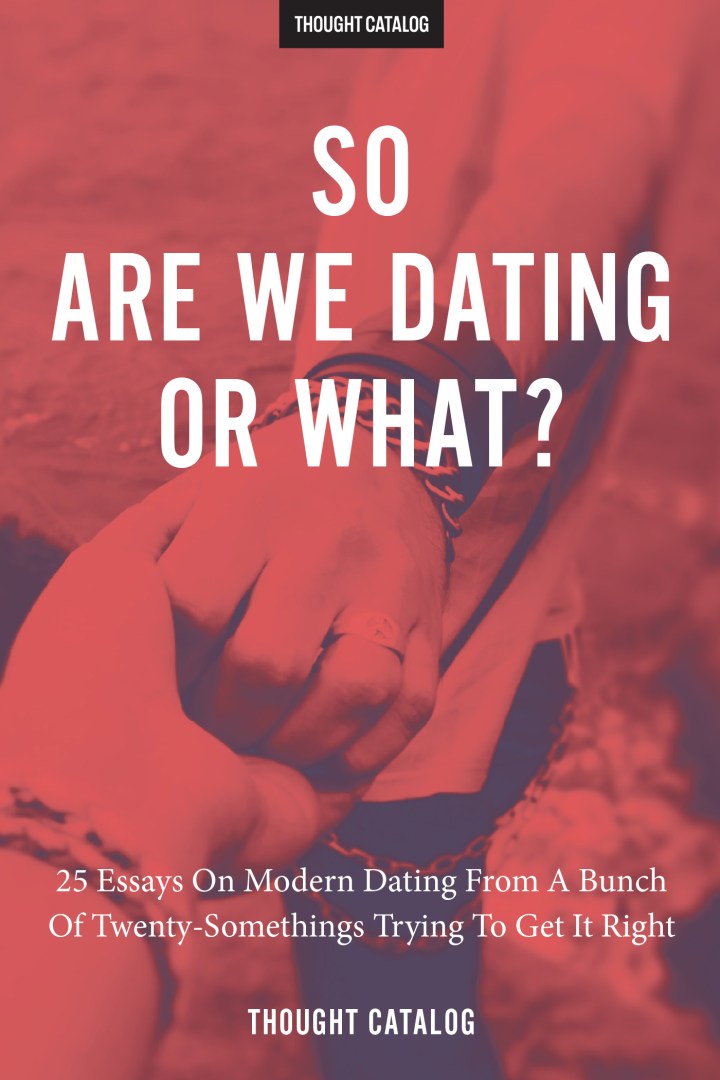 So Are We Dating Or What?
25 Essays On Modern Dating From A Bunch Of Twenty-Somethings Trying To Get It Right
Modern dating is complicated. People are struggling to find love or struggling to define it. This book covers different opinions on modern dating and some personal experiences that everyone will definitely relate to.
About Thought Catalog Books
Thought Catalog introduces long reads and digital books for your tablet, eReader or mobile device. All titles are available through Amazon, Apple, and Barnes & Noble. New titles are released biweekly. Questions? Email hello@thoughtcatalog.com.
Retail inquiries: publisher@thoughtcatalog.com