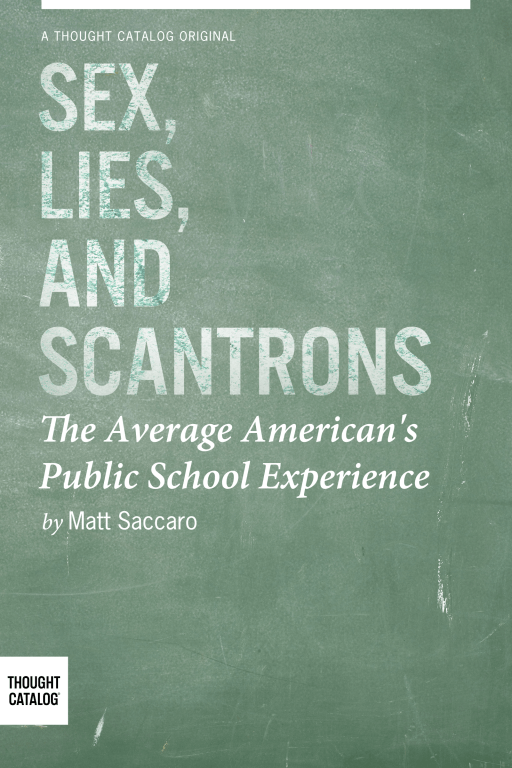 Sex, Lies, and Scantrons
The Average American's Public School Experience
As a student named Rick Starr experiences elementary school, middle school, and high school, he learns more about gender roles, psychological isolation, bullying, and apathy than about reading, writing, and arithmetic. After suffering through bad teachers, navigating the social ladder, confronting bullies, and completing countless standardized tests, he has a revelation about public school in America: It's comprised of sex, lies, and scantrons.
About Thought Catalog Books
Thought Catalog introduces long reads and digital books for your tablet, eReader or mobile device. All titles are available through Amazon, Apple, and Barnes & Noble. New titles are released biweekly. Questions? Email hello@thoughtcatalog.com.
Retail inquiries: publisher@thoughtcatalog.com