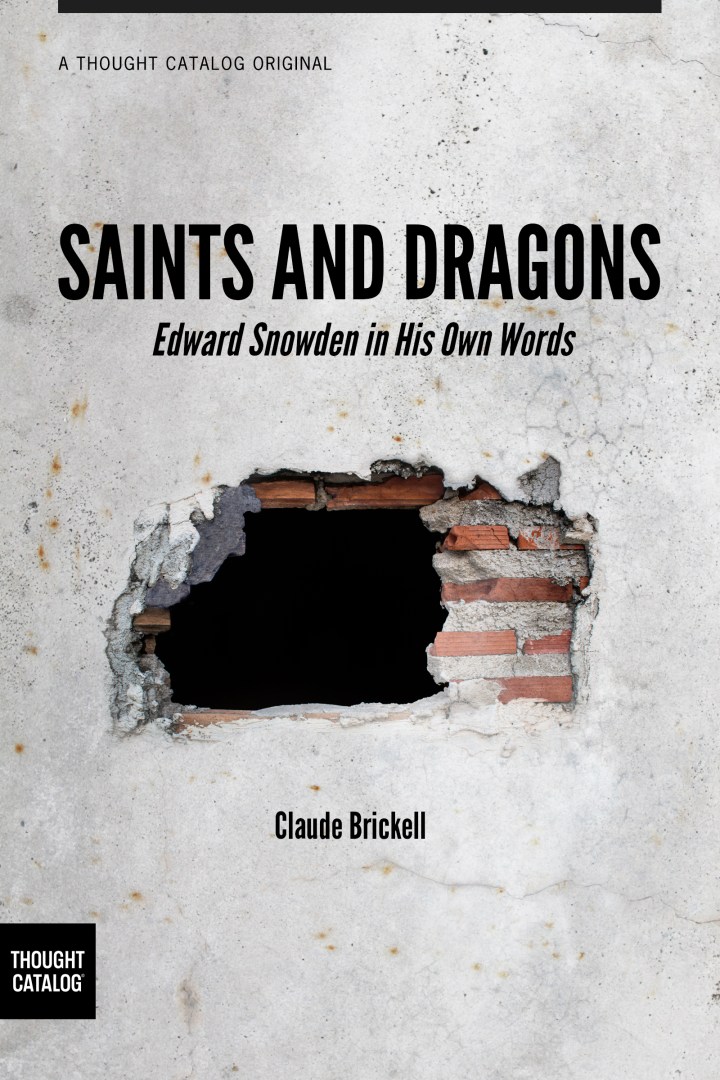 Saints and Dragons
Edward Snowden in His Own Words
Edward Snowden is experiencing the irony of the whistleblower: a man who released vast troves of secret information has had his own story redacted. What has been reported on Snowden until now has focused primarily on the damage the American government believes he has done to the intelligence community. But his own message has largely gone unreported. While his generation overwhelmingly supports his actions, they rarely read newspapers, magazines or watch network TV news–and they're missing the core of his philosophy. This book wraps up the Snowden doctrine into one single source—short, to the point, and as provocative as you'd imagine.
About Thought Catalog Books
Thought Catalog introduces long reads and digital books for your tablet, eReader or mobile device. All titles are available through Amazon, Apple, and Barnes & Noble. New titles are released biweekly. Questions? Email hello@thoughtcatalog.com.
Retail inquiries: publisher@thoughtcatalog.com