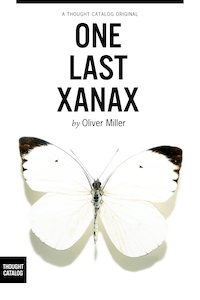 This is a short story collection about butterfly repairmen, invisible houses, and rainbow cities. This book is kind of, sort of, maybe like no book that you've ever read before. This book might kind of, sort of, maybe change your life.
About Thought Catalog Books
Thought Catalog introduces long reads and digital books for your tablet, eReader or mobile device. All titles are available through Amazon, Apple, and Barnes & Noble. New titles are released biweekly. Questions? Email hello@thoughtcatalog.com.
Retail inquiries: publisher@thoughtcatalog.com