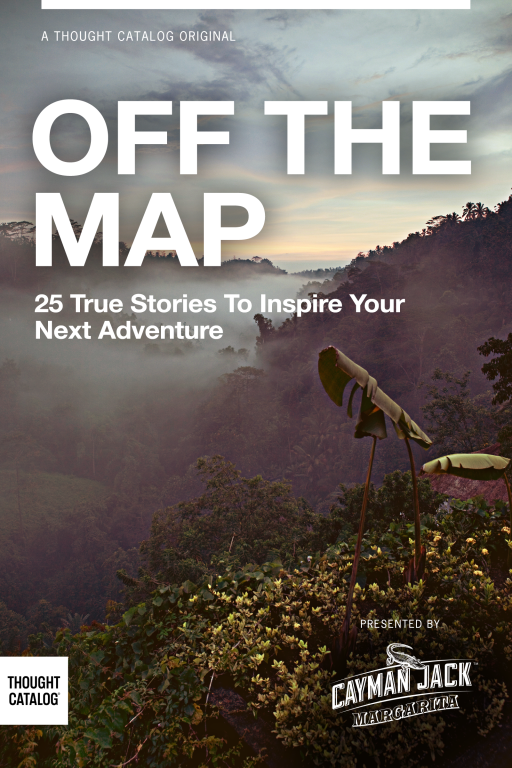 Off the Map: 25 True Stories to Inspire Your Next Adventure
When was the last time you saw something truly extraordinary? If you have to think about it, it's probably been too long. But it's never too late to write your next story, and to go on your next adventure. In partnership with Cayman Jack, Thought Catalog presents a collection of 25 travel stories to inspire you to leave behind the predictable and take to the open road in search of the unforgettable. Your next great memory is waiting for you, whether you realize it or not. And these exceptional stories will help you find it.
About Thought Catalog Books
Thought Catalog introduces long reads and digital books for your tablet, eReader or mobile device. All titles are available through Amazon, Apple, and Barnes & Noble. New titles are released biweekly. Questions? Email hello@thoughtcatalog.com.
Retail inquiries: publisher@thoughtcatalog.com