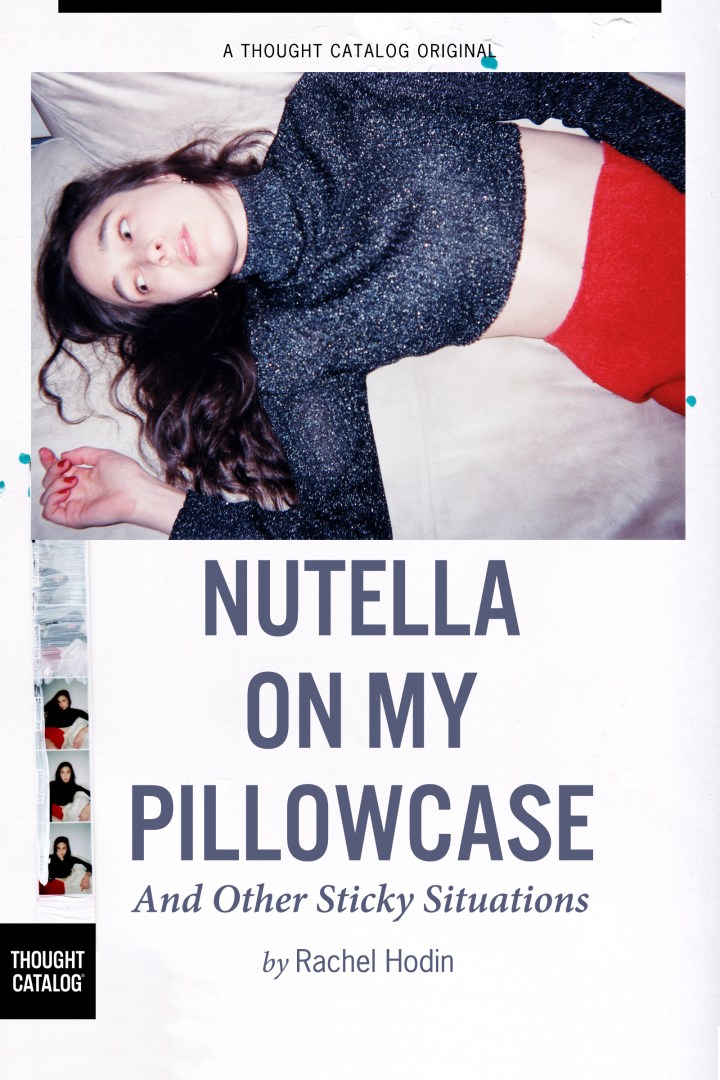 Nutella on My Pillowcase, and Other Sticky Situations
Comprised in this book are my proudest pieces for Thought Catalog thus far. To be a pillowcase stained with Nutella suggests the opposite: that there is such a thing as a clean pillowcase. And it is this dichotomy you'll find laced throughout the chapters here, as well the accompanying stress of maintaining a lifestyle with clean pillowcases. To be clear: "Nutella on my pillowcase" is no euphemism; it's my default state, my natural habitat. I can even recall my first foray with the hazelnut spread; I was in an hour-long bat mitzvah lesson and I finished the entire jar. Ah, it was a young love—a rushed love, sure—but it's proven to be a stable one. And the rest, as they say…is on my pillowcase.
About Thought Catalog Books
Thought Catalog introduces long reads and digital books for your tablet, eReader or mobile device. All titles are available through Amazon, Apple, and Barnes & Noble. New titles are released biweekly. Questions? Email hello@thoughtcatalog.com.
Retail inquiries: publisher@thoughtcatalog.com