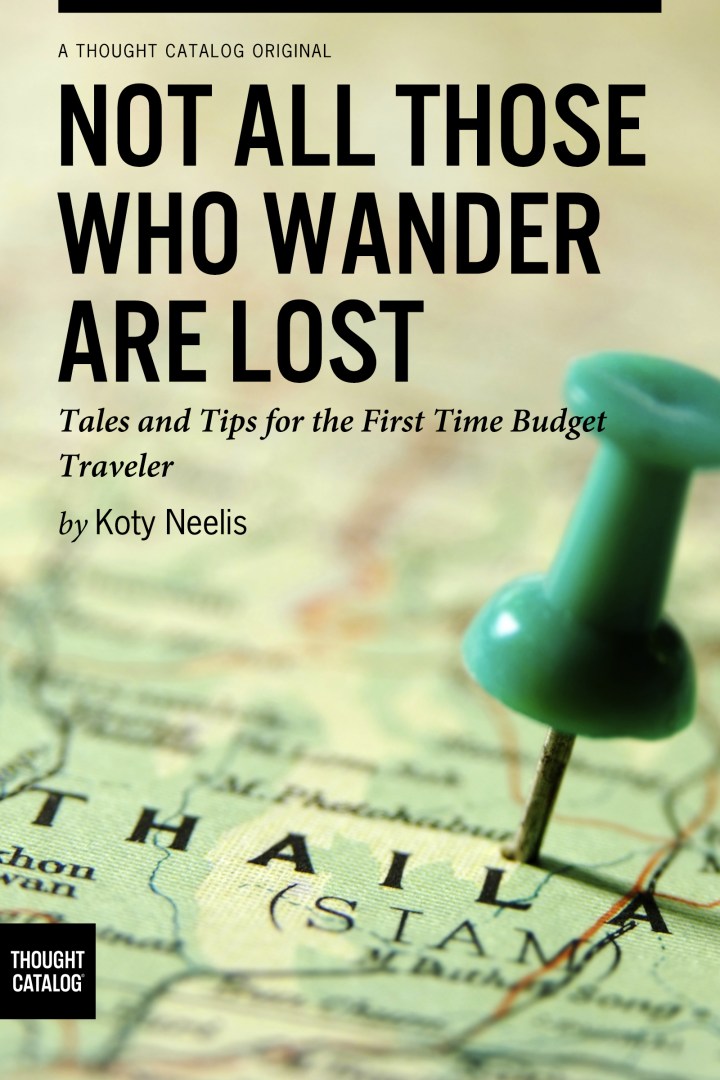 Not All Those Who Wander are Lost: Tales and Tips for the First Time Budget Traveler
Most people don't travel because they're afraid of the unknown or they think it's too expensive. Koty Neelis longed to explore the world but as a broke college student getting ready for graduation she didn't think it was an option for her. After doing research, setting a goal, and buying a ticket, she headed to South America alone with nothing but a backpack. It was there she realized that traveling the world isn't as expensive or scary as traditional media tries to convince us. From how to budget for travel to ways to make money on the road, Koty's collection of essays on travel is here to help you realize traveling doesn't have to be just a dream.
About Thought Catalog Books
Thought Catalog introduces long reads and digital books for your tablet, eReader or mobile device. All titles are available through Amazon, Apple, and Barnes & Noble. New titles are released biweekly. Questions? Email hello@thoughtcatalog.com.
Retail inquiries: publisher@thoughtcatalog.com