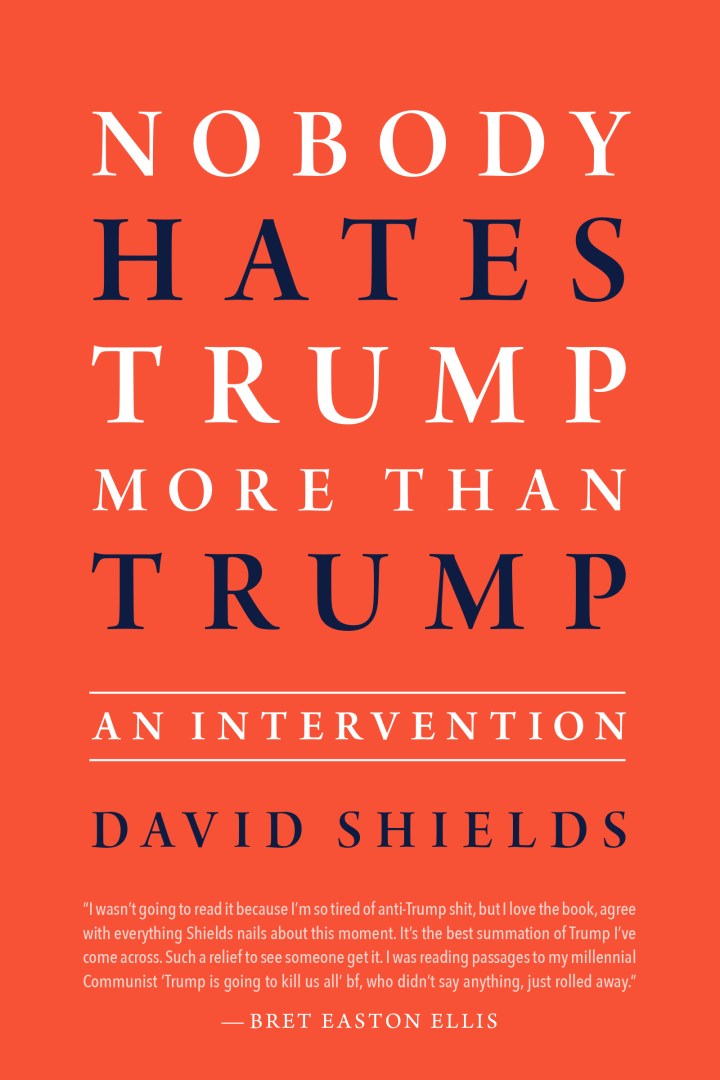 Nobody Hates Trump More Than Trump
An Intervention
NOBODY HATES TRUMP MORE THAN TRUMP: AN INTERVENTION is perhaps the only genuinely original thing you have read yet about Donald Trump. It can be read in a variety of ways: as a psychological investigation of Trump, as a philosophical meditation on the relationship between language and power, as a satirical compilation of the "collected wit and wisdom of Donald Trump," and above all as a dagger into the rhetoric of American political discourse—a dissection of the politesse that gave rise to and sustains Trump. The book's central thesis is that we have met the enemy and he is us. Who else but David Shields would make such an argument, let alone pull it off with such intelligence, brio, and wit, not to mention leaked off-air transcripts from Fox News? View reviews, press, and more praise about "Nobody Hates Trump More Than Trump" at ShopCatalog.com.
I wasn't going to read it because I'm so tired of anti-Trump shit, but I love the book, agree with everything Shields nails about this moment. It's the best summation of Trump I've come across. Such a relief to see someone get it. I was reading passages to my millennial Communist 'Trump is going to kill us all' bf, who didn't say anything, just rolled away.
About Thought Catalog Books
Thought Catalog introduces long reads and digital books for your tablet, eReader or mobile device. All titles are available through Amazon, Apple, and Barnes & Noble. New titles are released biweekly. Questions? Email hello@thoughtcatalog.com.
Retail inquiries: publisher@thoughtcatalog.com