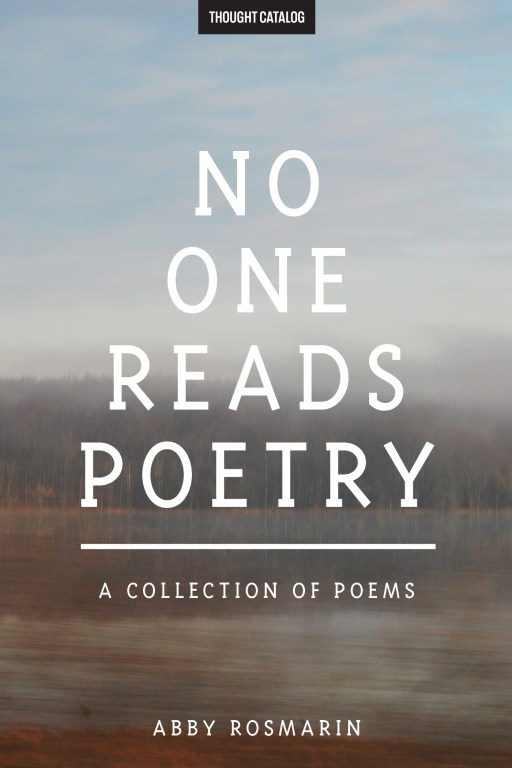 No One Reads Poetry
A Collection of Poems
Why does poetry get such a bad rap?
Why are we quicker to pass on it, call BS on it, or assume it has no place in the modern day?
Good poetry makes you experience an entire novel's worth of feelings in a couple of short (or long) lines. Poetry is emotion: condensed, snapshot-like peeks into something deeper. And that's what makes it radical in the modern age: poetry is vulnerability in a time when we reduce experiencing these beautiful, tragic, visceral emotions into terms like "catching feelings".
In No One Reads Poetry: A Collection of Poems, Abby Rosmarin explores all facets of life: from love to loss, anxiety to depression, existential panics to moments of pure beauty & clarity. Life is an overwhelming beast, and poetry can help sort some of that out.
About Thought Catalog Books
Thought Catalog introduces long reads and digital books for your tablet, eReader or mobile device. All titles are available through Amazon, Apple, and Barnes & Noble. New titles are released biweekly. Questions? Email hello@thoughtcatalog.com.
Retail inquiries: publisher@thoughtcatalog.com