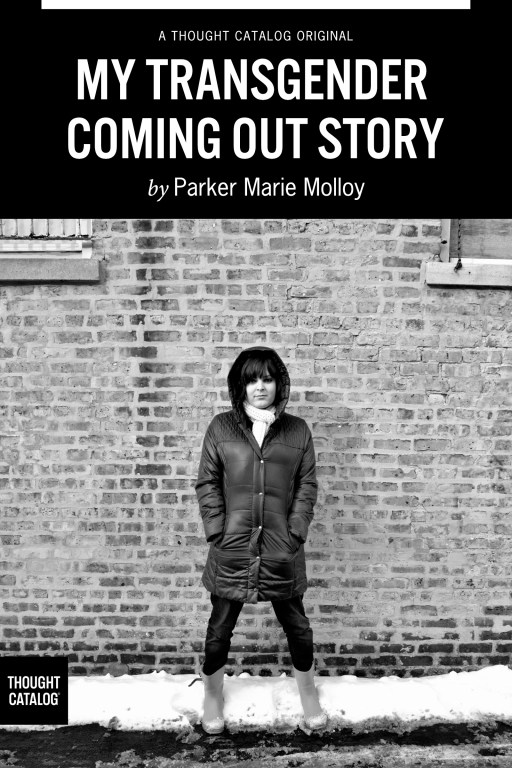 My Transgender Coming Out Story
A book for anyone who has ever felt out of place, out of touch with themselves or the world around them, My Transgender Coming Out Story is the memoir of Parker Marie Molloy, a transgender woman from Chicago whose provocative and candid writing about gender, coming, and self-discovery have won her fans and followers from around the world. Detailing her upbringing, the struggles she had coming to terms with her transgender status, her experience starting hormone replacement therapy, and the act of building and sustaining relationships in a post-transition life, this is the brave account of one woman embracing who she is–and inspiring others to do the same.
About Thought Catalog Books
Thought Catalog introduces long reads and digital books for your tablet, eReader or mobile device. All titles are available through Amazon, Apple, and Barnes & Noble. New titles are released biweekly. Questions? Email hello@thoughtcatalog.com.
Retail inquiries: publisher@thoughtcatalog.com