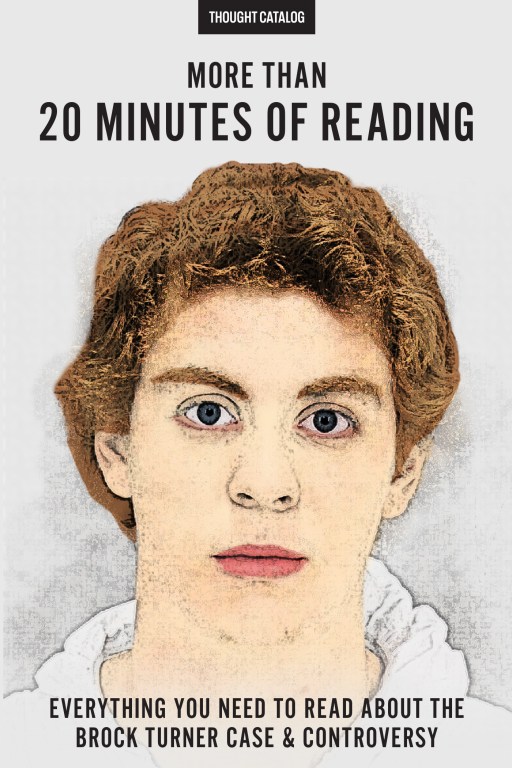 More Than 20 Minutes Of Reading
Everything You Need To Read About The Brock Turner Case And Controversy
Brock Allen Turner was arrested on January 18th, 2015 outside of the Kappa Alpha fraternity at Stanford University. The reason for his arrest?
Rape.
In June of 2016, the formal rape charges against Turner were dropped. He was convicted of three other felony assault charges and sentenced to six months of prison and probation, grossly under the 2-year minimum for rape. Judge Perskey who delivered the sentence justified his decision stating a long sentence would have "severe impact" on Turner, who prior to the assault had been a champion swimmer.
In "More Than 20 Minutes Of Reading", 10 writers dive into the case that rocked Stanford and the rest of the world. It's not only a detailed account of The Brock Turner Case, but a haunting account of assault, aftermath, and survival. It serves to ask and answer the question, when tragedy and trauma present themselves, what do we learn?
About Thought Catalog Books
Thought Catalog introduces long reads and digital books for your tablet, eReader or mobile device. All titles are available through Amazon, Apple, and Barnes & Noble. New titles are released biweekly. Questions? Email hello@thoughtcatalog.com.
Retail inquiries: publisher@thoughtcatalog.com