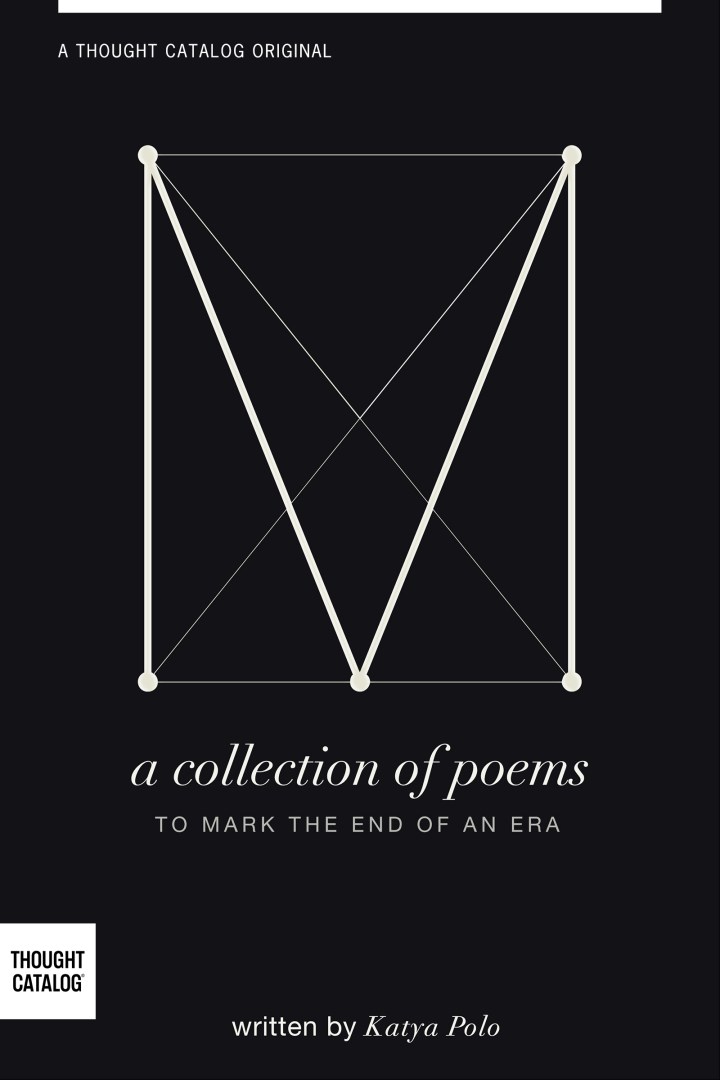 M
A Collection of Poems to Mark the End of an Era
First comes love, then comes heartache, and after months of harboring the hurt and turning it into poetry, comes acceptance. "M" is the author's closure and the final product of a journey that took her to the highest of highs and the very bottom of the pit. And while the majority of the stories are dedicated to one, it is written and released for another: for herself and the better of her heart. Who or what "M" stands for is for the author to know and the reader to decide. And for everyone who has loved and lost, this is for the "M" in your life. This is for you.
About Thought Catalog Books
Thought Catalog introduces long reads and digital books for your tablet, eReader or mobile device. All titles are available through Amazon, Apple, and Barnes & Noble. New titles are released biweekly. Questions? Email hello@thoughtcatalog.com.
Retail inquiries: publisher@thoughtcatalog.com