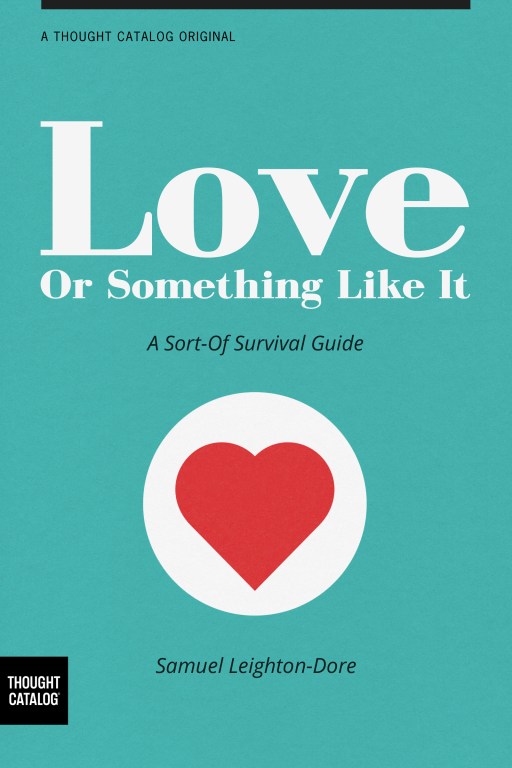 Love or Something Like It
Samuel Leighton-Dore will always remember back in 2006, when he asked his mother whether or not she believed in soulmates. Rugged up on the couch, she looked up at him over her copy of Eat, Pray, Love and said, "Well, there are four Aces in a pack of cards." 
This is not a self-help book. It's not even a self-improvement book. It's simply a book of fail-shares and flawed observations on love, dating and modern-day relationships, written by someone who hasn't quite worked it out yet. Some might even say that Love or Something Like It is a personal reflection, exploration and cultivation of a love perpetually unreturned – a new-age survival guide on all things love and dating.
Well, sort-of.
About Thought Catalog Books
Thought Catalog introduces long reads and digital books for your tablet, eReader or mobile device. All titles are available through Amazon, Apple, and Barnes & Noble. New titles are released biweekly. Questions? Email hello@thoughtcatalog.com.
Retail inquiries: publisher@thoughtcatalog.com