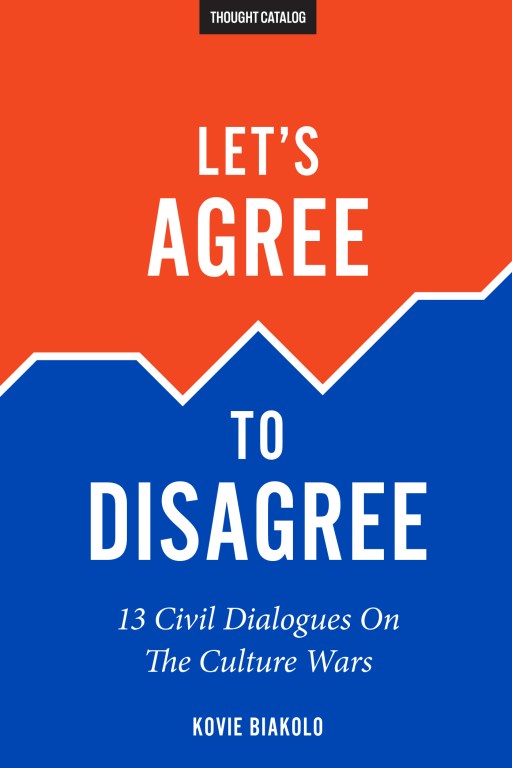 Let's Agree To Disagree
14 Civil Dialogues On The Culture Wars
In an increasingly polarized society, and in the midst of seemingly endless culture wars, our civil discourse appears to be in shambles. What are we to do? If a lack of conversation is the primary culprit of the current state, then perhaps intentionally engaging in debate and discussion will lead us in the right direction. From race and police brutality, to concepts of beauty and the body, to sex and dating, Let's Agree To Disagree is an endeavor to revive cultural dialogues from hostility to civility.
About Thought Catalog Books
Thought Catalog introduces long reads and digital books for your tablet, eReader or mobile device. All titles are available through Amazon, Apple, and Barnes & Noble. New titles are released biweekly. Questions? Email hello@thoughtcatalog.com.
Retail inquiries: publisher@thoughtcatalog.com