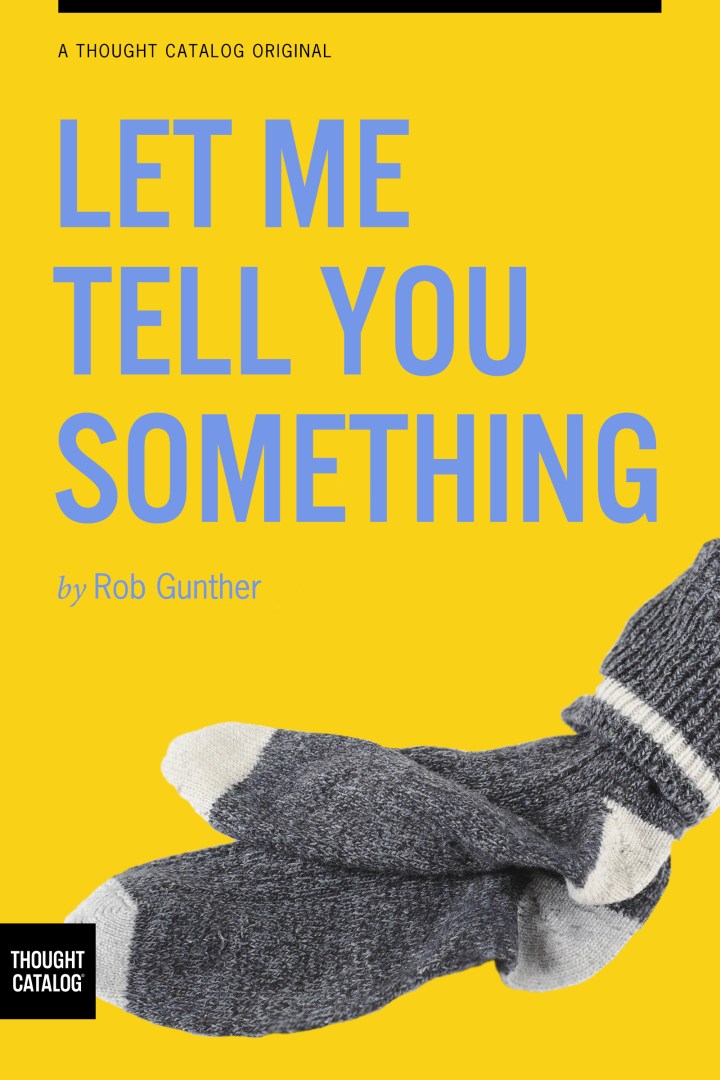 Let Me Tell You Something
In his second collection of short stories, author Rob Gunther tackles questions like: what happens if you steal a pie cooling off on a windowsill? What's the best way to go shopping for the perfect shower curtain? And what are you supposed to do when your mom makes you spend an awkward weekend birdwatching with your weird uncle? There are also stories about work, and the subway, and red Kool-Aid. You should buy this book––it's really funny!
About Thought Catalog Books
Thought Catalog introduces long reads and digital books for your tablet, eReader or mobile device. All titles are available through Amazon, Apple, and Barnes & Noble. New titles are released biweekly. Questions? Email hello@thoughtcatalog.com.
Retail inquiries: publisher@thoughtcatalog.com