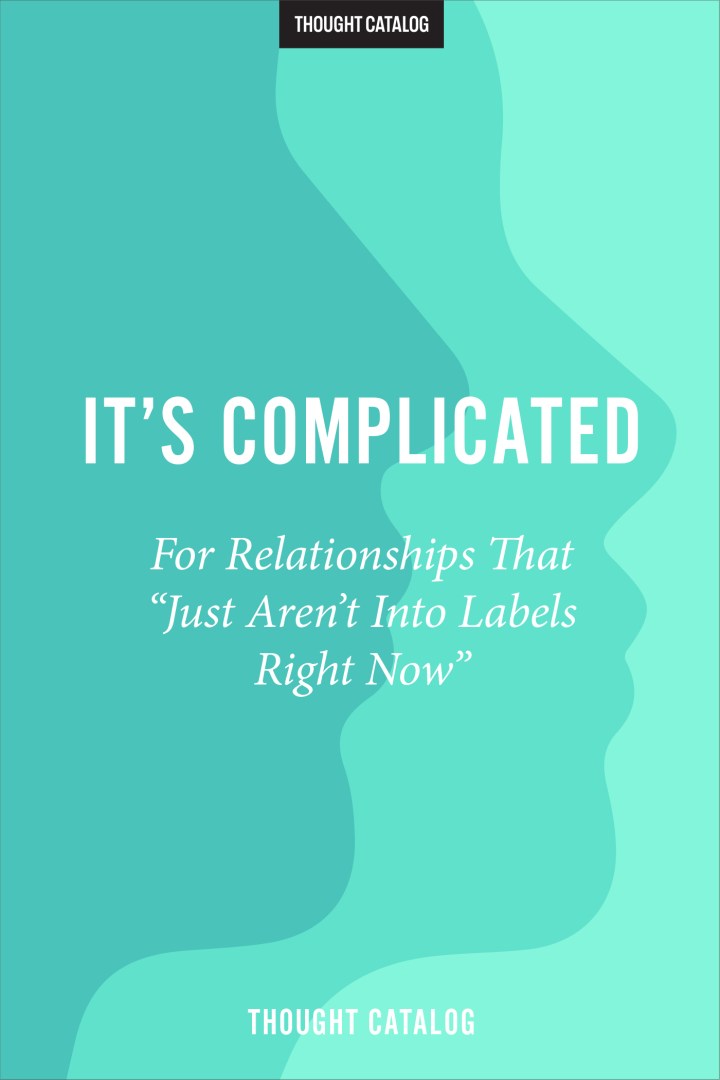 It's Complicated
For Relationships That "Just Aren't Into Labels Right Now"
"So…what are we doing right now?"
"So…where do you see this going?"
"So…are you like, dating?"
Oh the dating game. We love it, we hate it, we love to hate it. But between 'love at first sight' and 'headed to city hall' there's something else. There's the in between. And the in between sometimes…well…it's complicated. These 20 essays explore that in between area. From casual sex, to Facebook statuses, to ghosting, there's definitely something defined and labeled in this book. Even if your relationship isn't one of them.
About Thought Catalog Books
Thought Catalog introduces long reads and digital books for your tablet, eReader or mobile device. All titles are available through Amazon, Apple, and Barnes & Noble. New titles are released biweekly. Questions? Email hello@thoughtcatalog.com.
Retail inquiries: publisher@thoughtcatalog.com