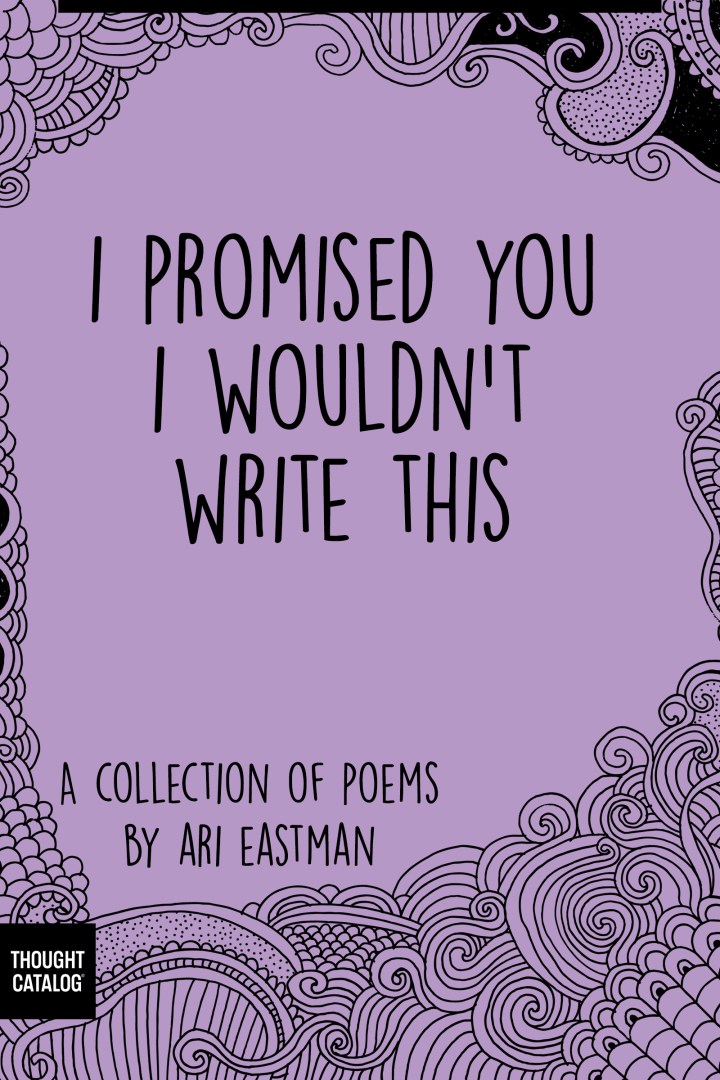 I Promised You I Wouldn't Write This
Words have a bizarre power over us. We seek meaning in them, cling to certain sentences, and hold out hoping they won't fall apart in the morning. But the truth is, not all promises can be kept. I Promised You I Wouldn't Write This is a deeply personal look into Ari's own journey with words. The ones she didn't say. The ones she can't forget. And maybe most importantly, the ones she knows she still has to reclaim her power from. Ari examines loss (romantic, familial, and inner) and the undeniable strength that comes from vulnerability.
About Thought Catalog Books
Thought Catalog introduces long reads and digital books for your tablet, eReader or mobile device. All titles are available through Amazon, Apple, and Barnes & Noble. New titles are released biweekly. Questions? Email hello@thoughtcatalog.com.
Retail inquiries: publisher@thoughtcatalog.com