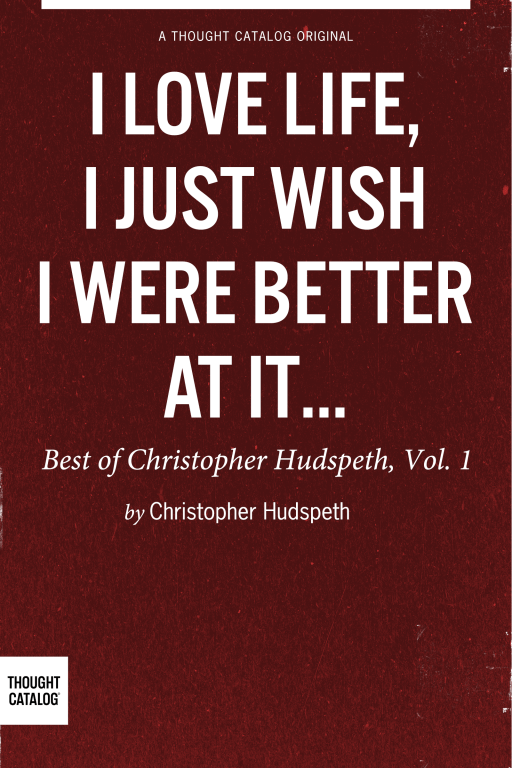 I Love Life, I Just Wish I Were Better At It
The Best Of Christopher Hudspeth, Vol. 1
You know the phrase "sugar, spice and everything nice?" Well, this collection of essays and lists is more like self-conscious, awkward and everything relatable. Christopher Hudspeth is a writer in Tucson, Arizona. He created the pop culture blog-to-book Things 90s Kids Realize and has been featured on College Humor and HuffPost Comedy. "I Love Life, I Just Wish I Were Better At It: The Best Of Christopher Hudspeth, Vol. 1" is a collection of his most relevant, self-deprecating, and neurotic writings on Thought Catalog.
About Thought Catalog Books
Thought Catalog introduces long reads and digital books for your tablet, eReader or mobile device. All titles are available through Amazon, Apple, and Barnes & Noble. New titles are released biweekly. Questions? Email hello@thoughtcatalog.com.
Retail inquiries: publisher@thoughtcatalog.com