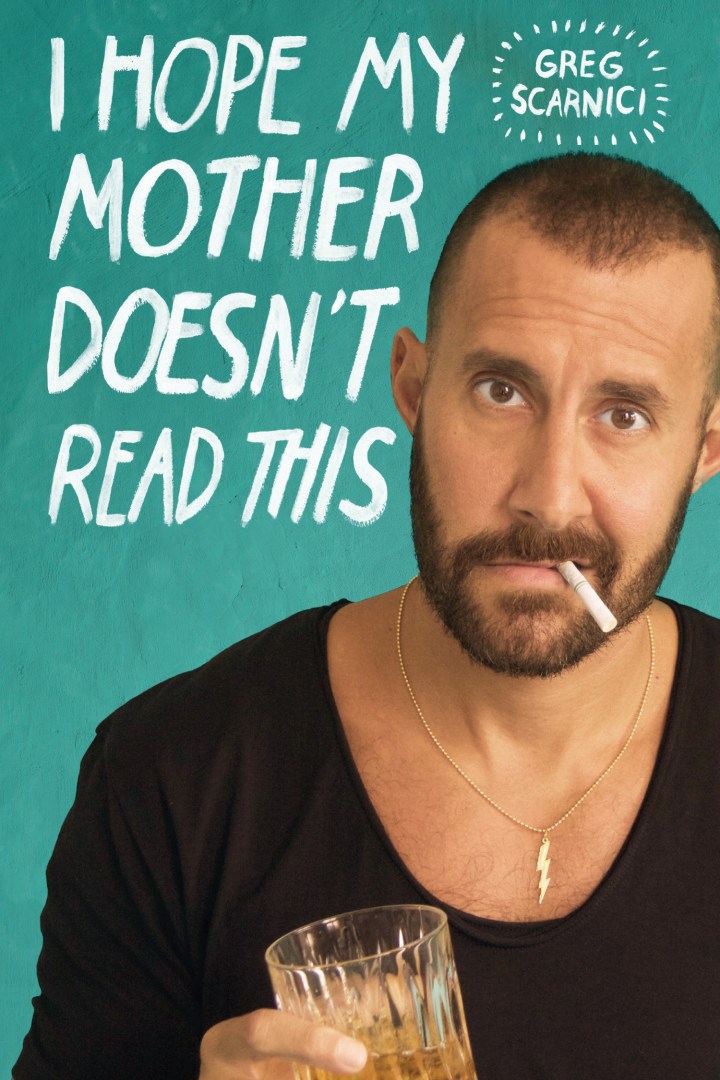 I Hope My Mother Doesn't Read This
In his debut collection of humorous essays, comedic artist and musician, Greg Scarnici delivers a set of eye-opening stories that revolve around growing up gay in NYC in the 1990s and working in the entertainment industry. Head-spinning stories about hooking up with construction workers and battling Gayface are interspersed with tales of getting high with the 'midget' from "Twin Peaks" and humiliating himself in front of Gina Gershon at a Saturday Night Live after-party, where he currently works as an Associate Producer.
Set in a time before his success on YouTube opened doors for him, I Hope My Mother Doesn't Read This is a candid, shocking and just plain hilarious snapshot of an artist coming to grips with his sexuality and artistry at a time when LGBT artists were not as accepted as they are today.
Greg Scarnici has a wonderfully blithe, bemused, and hilarious take on the delicious absurdity that surrounds the world of urban professionals with a decided taste for hedonism. His remembrances of gayface, Madonna, whorey hookups, and 'getting high with the midget from Twin Peaks' are eye opening, head spinning, and just plain riotous. This book confirms Scarnici's status as one of the funniest people in NYC - as well as one of its biggest freaks, in the best way possible.
About Thought Catalog Books
Thought Catalog introduces long reads and digital books for your tablet, eReader or mobile device. All titles are available through Amazon, Apple, and Barnes & Noble. New titles are released biweekly. Questions? Email hello@thoughtcatalog.com.
Retail inquiries: publisher@thoughtcatalog.com