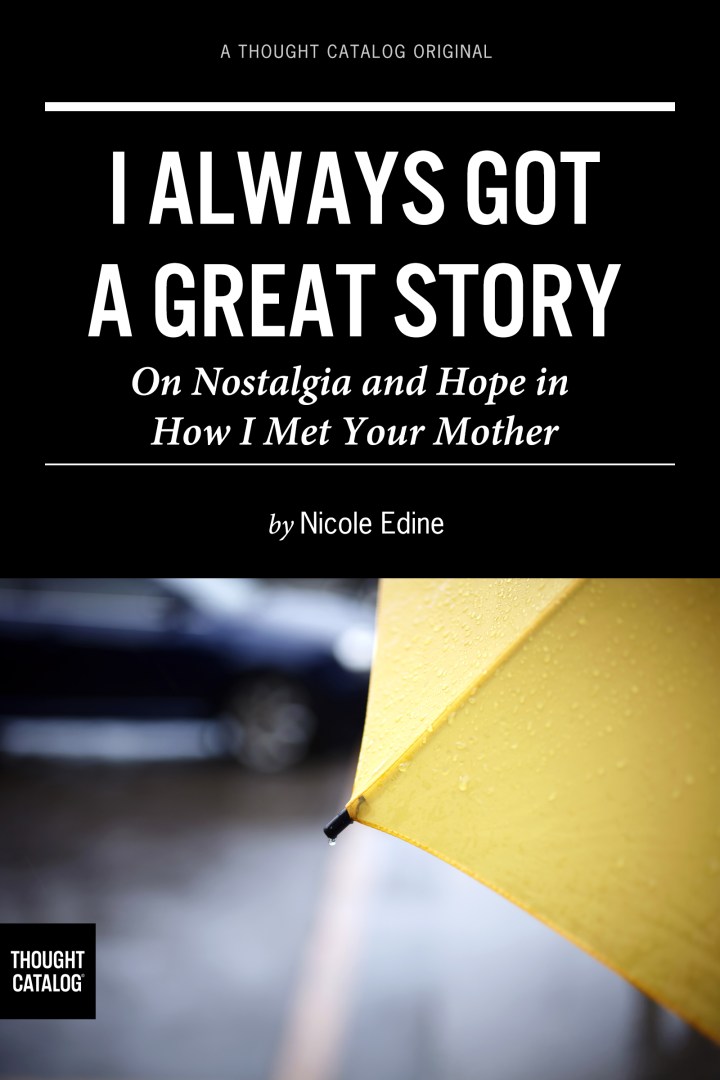 I Always Got a Great Story: Reflections on Nostalgia and Hope in How I Met Your Mother
In 2005, 'How I Met Your Mother' came on air as "a love story in reverse" in an age of reality television. Due to complete its final season in 2014, Carter Bays and Craig Thomas' story of Ted Mosby has been more than just a love story, but rather an invitation to all viewers to enter into the life of a man who weaves his own story of the past from the future imbued with nostalgia and longing. 'I Always Got A Great Story' explores the narrative structure of HIMYM where heartache exists, but is not discarded. Rather, heartache and pain are lived into by an ever-present undercurrent of hope, turning what could have been a clichéd "happily ever after", chick-flick story into a world where pain is real, lived and vibrant but also transformative. Where underlying every legendary high five is the quiet breath of hope in fiction and our own lives.
About Thought Catalog Books
Thought Catalog introduces long reads and digital books for your tablet, eReader or mobile device. All titles are available through Amazon, Apple, and Barnes & Noble. New titles are released biweekly. Questions? Email hello@thoughtcatalog.com.
Retail inquiries: publisher@thoughtcatalog.com