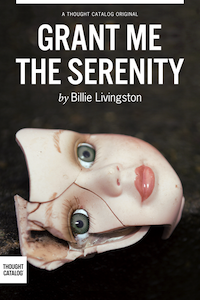 Spiced with passion and humor, Grant Me the Serenity is the story of two sisters struggling to survive a battle with addiction as they fumble to piece together the fragments of their lives and find a way back home.
About Thought Catalog Books
Thought Catalog introduces long reads and digital books for your tablet, eReader or mobile device. All titles are available through Amazon, Apple, and Barnes & Noble. New titles are released biweekly. Questions? Email hello@thoughtcatalog.com.
Retail inquiries: publisher@thoughtcatalog.com