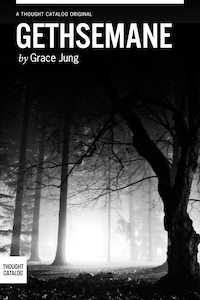 LJ and Mark continue to stay together despite all the bad feelings they harbor for each other. When Mark's friend Garo visits town for the week, he becomes the perfect buffer for those feelings to finally air out. In outbursts at bars and cafes in the East Village and lofts of Fort Greene, LJ and Mark finally say the things they kept from each other for too long.
About Thought Catalog Books
Thought Catalog introduces long reads and digital books for your tablet, eReader or mobile device. All titles are available through Amazon, Apple, and Barnes & Noble. New titles are released biweekly. Questions? Email hello@thoughtcatalog.com.
Retail inquiries: publisher@thoughtcatalog.com