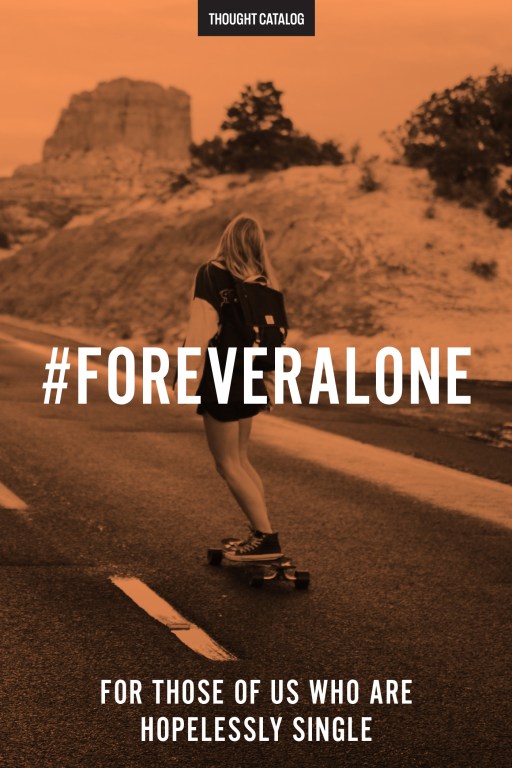 #ForeverAlone
For Those Of Us Who Are Hopelessly Single
Not all of us have #relationshipgoals; some of us are just single AF. Behind all of the cute couple photos is the single friend who was subjected to snapping the shot. This book is for that friend. The friend who never has a plus one, is constantly rolling their eyes at the, "Seeing anyone?" question, and still lists their mom as their emergency contact. The eternally single friend. The friend who seems #foreveralone. But they don't have to feel #totallyalone. The secret is, they probably really won't be forever alone, but it doesn't have to be a lonely journey along the way.
About Thought Catalog Books
Thought Catalog introduces long reads and digital books for your tablet, eReader or mobile device. All titles are available through Amazon, Apple, and Barnes & Noble. New titles are released biweekly. Questions? Email hello@thoughtcatalog.com.
Retail inquiries: publisher@thoughtcatalog.com