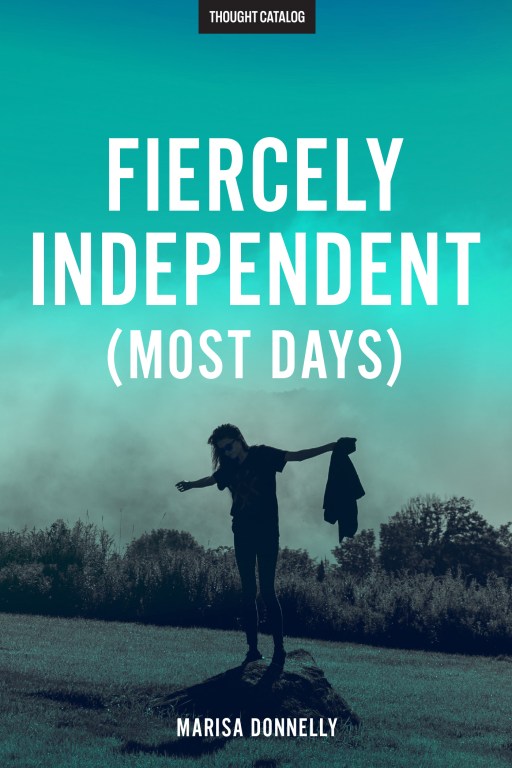 Fiercely Independent (Most Days)
When you're a tough woman with a good head on her shoulders, but you're also emotional as hell…life can get a little messy.
In a collection of essays written with both grace and spice, writer Marisa Donnelly captures what it's like to be a strong-minded, fiercely independent female who isn't afraid to embrace her feelings and love a little louder than most.
About Thought Catalog Books
Thought Catalog introduces long reads and digital books for your tablet, eReader or mobile device. All titles are available through Amazon, Apple, and Barnes & Noble. New titles are released biweekly. Questions? Email hello@thoughtcatalog.com.
Retail inquiries: publisher@thoughtcatalog.com