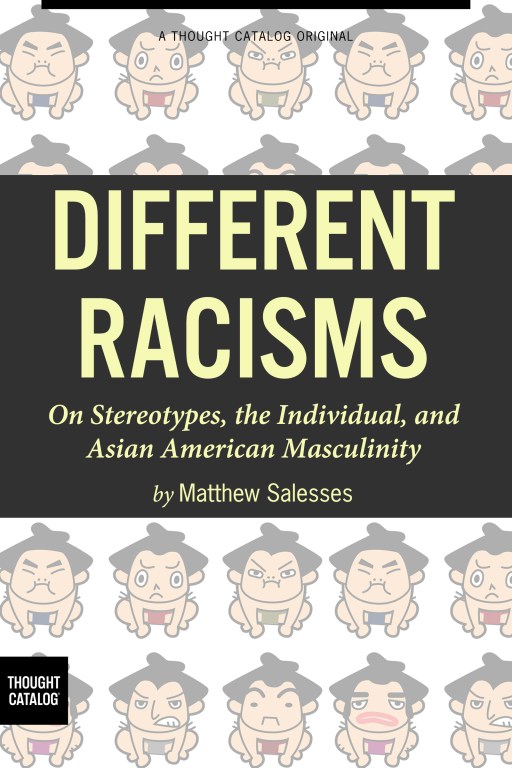 Different Racisms: On Stereotypes, the Individual, and Asian American Masculinity
In Different Racisms, Matthew Salesses explores the unique racism Asian Americans face, including the model minority myth, the impact of Jeremy Lin's fame on Asian American representation in national media, and America's perception of "Gangnam Style" singer and K-Pop sensation, Psy. Salesses' essays (and his insightful and anecdote-filled footnotes) also give an honest and personal account of growing up as a Korean adoptee raised by white parents, all the while struggling with the many conflicts associated with double-consciousness, and reflecting on the common experience the adopted child has when he looks into the mirror and all of a sudden realizes that his skin color is not the same as his parents'.
Matthew Salesses is a writer to embrace. In their beauty, strangeness, and heart, his fictions are a gift.
About Thought Catalog Books
Thought Catalog introduces long reads and digital books for your tablet, eReader or mobile device. All titles are available through Amazon, Apple, and Barnes & Noble. New titles are released biweekly. Questions? Email hello@thoughtcatalog.com.
Retail inquiries: publisher@thoughtcatalog.com