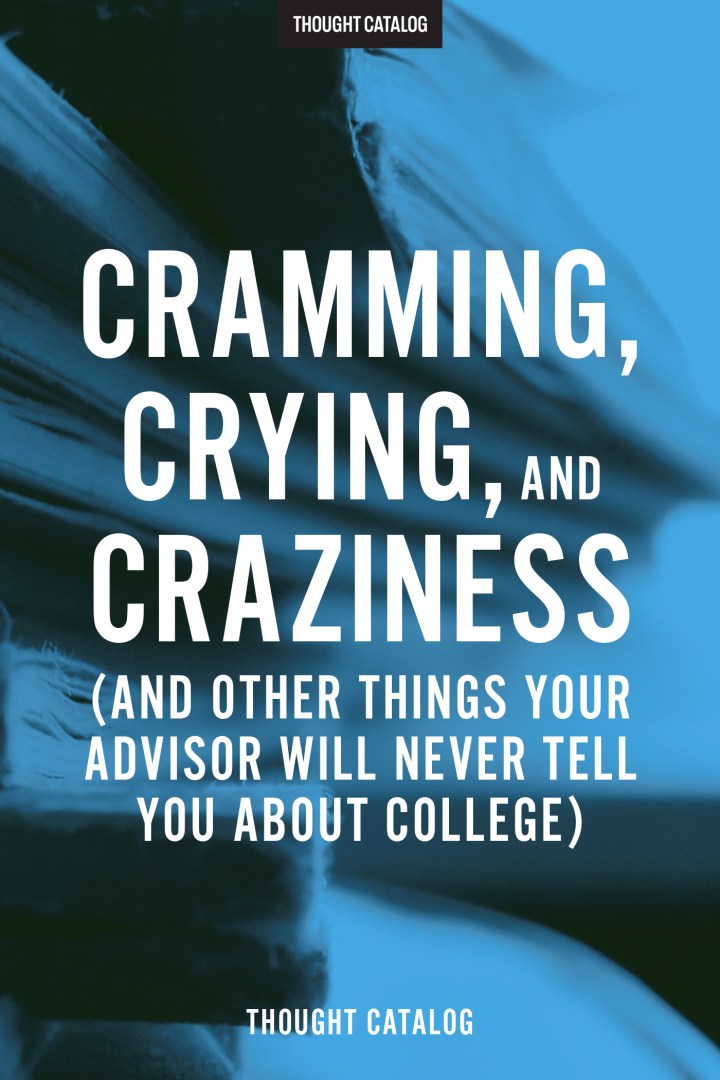 Cramming, Crying, and Craziness
(And Other Things Your Advisor Will Never Tell You About College)
Ahhh college. It's supposed to be the best four years of your life, but oftentimes it ends up being the four (or five – no judgement) most CONFUSING years of your life. College is when you get to discover yourself and become the person you're supposed to be. But…how exactly do you do that? In this collection of essays we'll explore the ins and outs of the college experience, dealing with the funny times, the hard times, and everything in between. There won't be a final exam to test you, but we promise you'll still learn a lot.
About Thought Catalog Books
Thought Catalog introduces long reads and digital books for your tablet, eReader or mobile device. All titles are available through Amazon, Apple, and Barnes & Noble. New titles are released biweekly. Questions? Email hello@thoughtcatalog.com.
Retail inquiries: publisher@thoughtcatalog.com