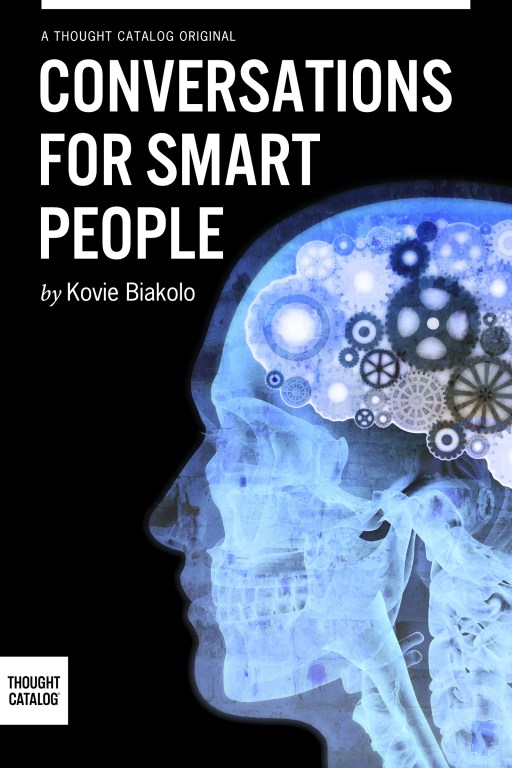 Conversations for Smart People
Writer Kovie Biakolo became inspired to publish Conversations for Smart People while having rooftop drinks in Brooklyn with a few of her colleagues. In her classic uninhibited style, Kovie deftly weaves through such topics as: being a woman, growing up African, the meaning of beauty, and love. And of course, the collection also includes thoughtful commentary on socio-political issues–like race–that Kovie often finds herself discussing in her work. She hopes this book will lend a different side of the story, while also encouraging readers to engage in cultural discourse together in a meaningful way.
About Thought Catalog Books
Thought Catalog introduces long reads and digital books for your tablet, eReader or mobile device. All titles are available through Amazon, Apple, and Barnes & Noble. New titles are released biweekly. Questions? Email hello@thoughtcatalog.com.
Retail inquiries: publisher@thoughtcatalog.com