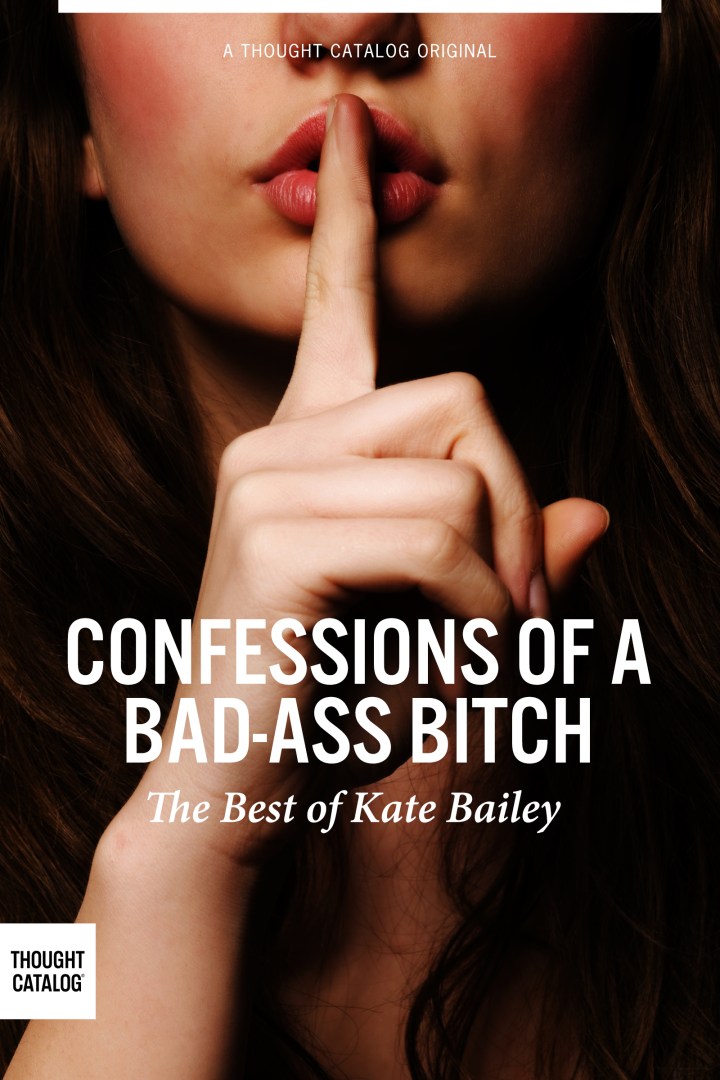 Confessions of A Bad-Ass Bitch
In her first tell-all collection, writer and notorious tell-it-like-it-is sass machine, Kate Bailey regales us with her tales of all things lesbian sex, growing up gay, girls, guys, relationships, and everything else necessary to being a bad-ass bitch.
About Thought Catalog Books
Thought Catalog introduces long reads and digital books for your tablet, eReader or mobile device. All titles are available through Amazon, Apple, and Barnes & Noble. New titles are released biweekly. Questions? Email hello@thoughtcatalog.com.
Retail inquiries: publisher@thoughtcatalog.com