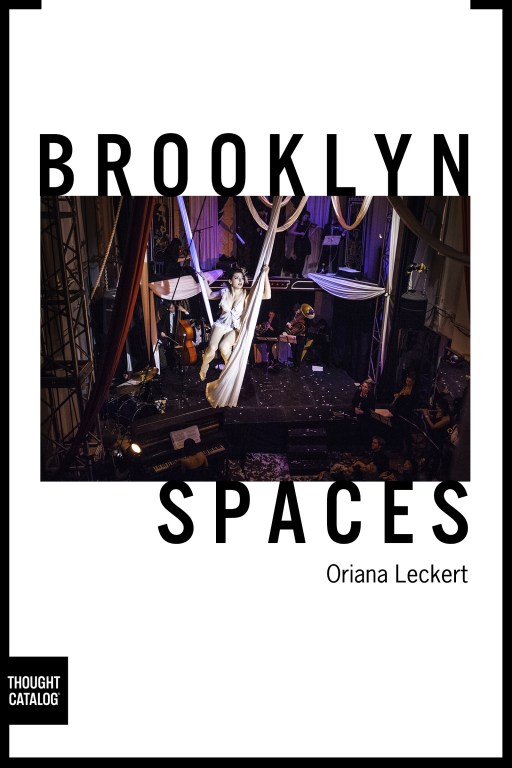 Brooklyn Spaces: 50 Hubs of Culture and Creativity
As an incubator of culture and creativity, Brooklyn is celebrated and imitated across the world. The settings for much of its dynamic underground scene are the numerous industrial spaces that were vacated as manufacturing dwindled across the huge borough. Adapted, hacked, and reused, these spaces host an eclectic range of activities by and for Brooklyn's unique creative class, from DIY music venues to skill sharing centers. These are spaces to make art together, throw parties and concerts, host classes and performances, grow vegetables, build innovative products, and, most importantly, to support and inspire one another while welcoming more and more collaborators into the fold.
In Brooklyn Spaces: 50 Hubs of Culture and Creativity, Oriana Leckert introduces us to the creators driving Brooklyn's cultural renaissance, and in their company takes us on a tour of these unique alternative spaces. Whether a graffiti art show in an abandoned power station, a circus school in a former ice house, or a shuffleboard club in a disused die-cutting factory, these spaces present a vibrant cross-section of life in the borough where trends in music, fashion, food, and lifestyle are set. A chronicle of a thriving and ever-renewing scene, this book will appeal to everyone who's interested in the unique energy that makes Brooklyn Brooklyn.
"Leckert's exploration of Brooklyn through 50 of its iconic 'spaces' (everything from art galleries to DIY hubs) is both a paean to the borough's current cultural climate as well as a testament to the fact that, no matter how much rents have spiraled and no matter how far out onto the fringes Brooklyn's creative class has needed to go to find viable venue space, art—to paraphrase Jeff Goldblum in that movie about dinosaurs—finds a way."
About Thought Catalog Books
Thought Catalog introduces long reads and digital books for your tablet, eReader or mobile device. All titles are available through Amazon, Apple, and Barnes & Noble. New titles are released biweekly. Questions? Email hello@thoughtcatalog.com.
Retail inquiries: publisher@thoughtcatalog.com