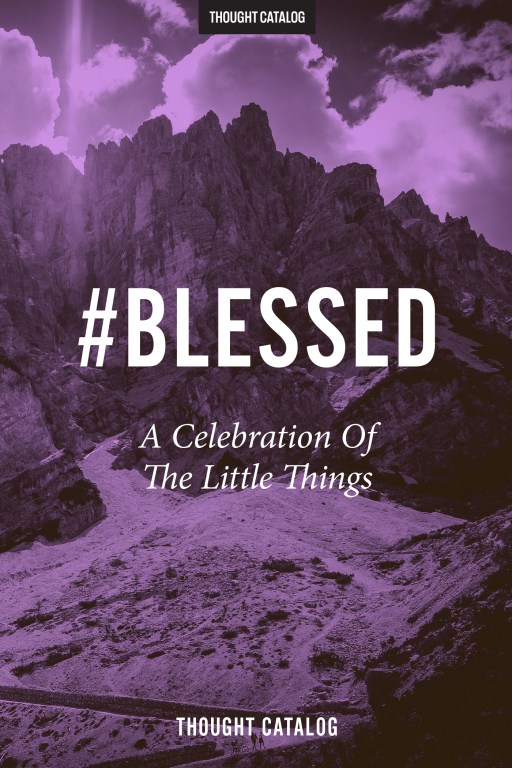 #Blessed
A Celebration Of The Little Things
In a world filled with long commutes, frustrating relationships, and constant struggles, it can be difficult to stop and really admit just how blessed we are. But the secret to happiness that all happy people already know? It's in the little things. These 20 essays provide a simple and beautiful outlook on how we all need to realize that's we're doing okay. They'll make you smile, make your heart warm, and make you remember just how important it is to stop and enjoy life. You've only got one life, it might as well be a happy one.
About Thought Catalog Books
Thought Catalog introduces long reads and digital books for your tablet, eReader or mobile device. All titles are available through Amazon, Apple, and Barnes & Noble. New titles are released biweekly. Questions? Email hello@thoughtcatalog.com.
Retail inquiries: publisher@thoughtcatalog.com