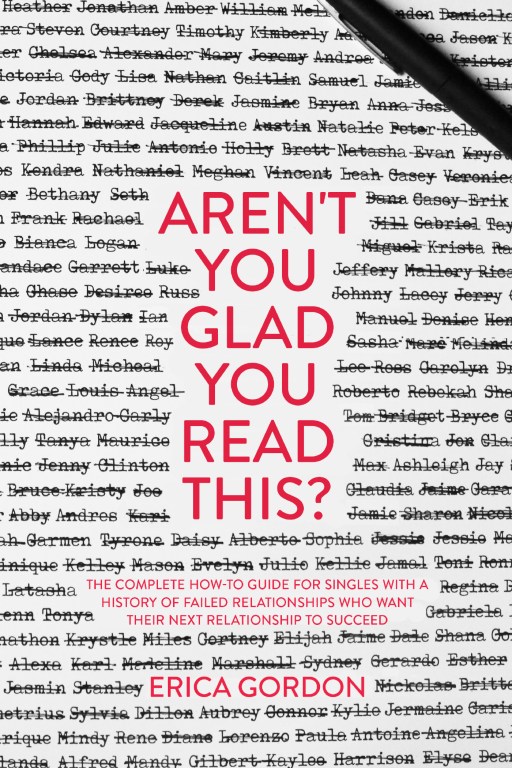 Aren't You Glad You Read This?
The Complete How-To Guide for Singles with a History of Failed Relationships Who Want their Next Relationship to Succeed
This book is for all the single men and women who have experienced a series of failed relationships, have not had great luck when it comes to dating, and need some eye-opening, brutally honest advice so that their next relationship actually stands a chance. Aren't You Glad You Read This? is an attitude-transforming, perspective-altering, smart and honest how-to guide for singles with a history of bad luck who want their next try to be successful. It's about time you figure out where you've been going wrong, get out of your funk, and find something that lasts. In this book, you'll get valuable guidance on relationship success at the right time, which is–you guessed it–before you start one. Advice is the most beneficial before you enter a new relationship because this way you're reading it before it's too late. You're currently a clean slate, ready to be prepped for what could be the best love story of your life.
About Thought Catalog Books
Thought Catalog introduces long reads and digital books for your tablet, eReader or mobile device. All titles are available through Amazon, Apple, and Barnes & Noble. New titles are released biweekly. Questions? Email hello@thoughtcatalog.com.
Retail inquiries: publisher@thoughtcatalog.com